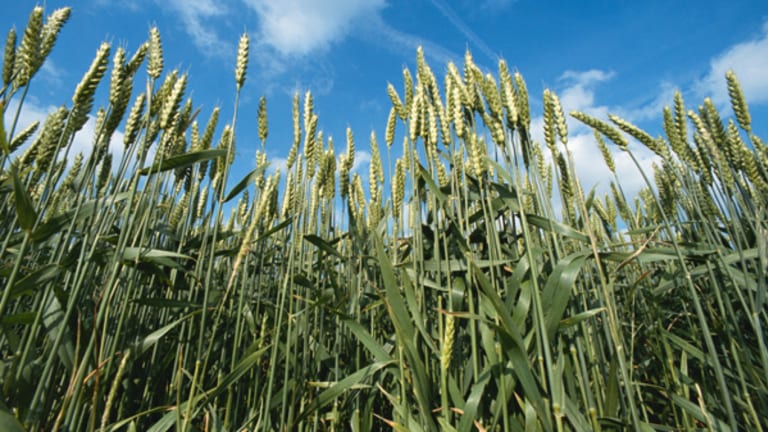 Crude Futures Fall as Dollar Strengthens
Easing of tensions between Iran and Israel also contributes to oil's lower prices.
Crude futures are heading south again Tuesday at the New York Mercantile Exchange, pressured by strength in the U.S. dollar and the slight unwinding of tensions between Iran and Israel.
West Texas crude was recently down $3.17 at $138.20 a barrel, and Brent crude was falling $3.02 at $138.85 a barrel.
Reformulated gasoline is 8 cents lower at $3.40 a gallon, while heating oil is losing 8 cents at $3.89 a gallon. Near-term natural gas is down 32 cents at $12.66 per million British thermal units.
The dollar made a strong showing against other major world currencies overnight, gaining roughly 1% against the euro and the pound sterling and half a percent against the yen.
Crude prices tend to fall when the value of the U.S. dollar rises, because oil is traded in dollars in international markets.
According to Edward Meir, energy analyst at MF Global, "the dollar is perhaps the key prop holding up energy prices, and should it stage a technical rebound, it could spark a rather substantial sell-off in a number of commodity complexes."
Although the dollar has been climbing within its peer group since early June, "the greenback's advance has been uneven," Meir said in a research note. This has allowed oil to retain its upward momentum.
Meanwhile, comments made yesterday by officials in the Iranian government claiming that they may be willing to negotiate certain aspects of their country's nuclear intentions are still being analyzed for their sincerity. However, Israel and Iran appear to have backed away from an immediate military confrontation, which is also serving to weaken energy commodities in Tuesday's trading session.
Elsewhere, stocks in the energy complex are enduring a rough ride early Tuesday. Among the integrateds,
BP
(BP) - Get BP Plc Report
is down 1.3% at $65.61,
ConocoPhillips
(COP) - Get ConocoPhillips Report
is falling 2% at $88.57,
Chevron
(CVX) - Get Chevron Corporation Report
is 1.3% lower at $95.52 and
Exxon Mobil
(XOM) - Get Exxon Mobil Corporation Report
is down 1.3% at $85.84.
In the E&P space,
Apache
is down 4.1% at $122.40,
Anadarko Petroleum
(APC) - Get Anadarko Petroleum Corporation Report
is falling 5.2% at $64.67 and
Occidental Petroleum
(OXY) - Get Occidental Petroleum Corporation Report
is 4.1% lower at $80.96 a share.
The
U.S. Oil
(USO) - Get United States Oil Fund LP Report
ETF was recently falling 3.6% at $110.79.