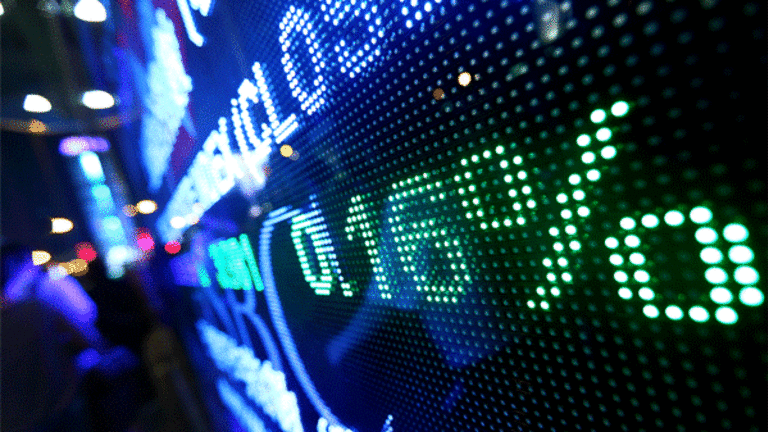 Crude Falls on Cease-Fire
The apparent end of hostilities in Lebanon and BP keeping part of Prudhoe Bay open weigh on oil.
Updated from 12:12 p.m. EDT
Oil prices declined Monday after
BP
(BP) - Get Report
said it would keep half of its Prudhoe Bay oil field operating and a cease-fire ended fighting in Lebanon.
A U.N.-brokered truce, started earlier today, ends five weeks of fighting between Israel and the militant group Hezbollah. The conflict, sparked by the kidnapping of two Israeli soldiers, has displaced thousands of people and killed 1,100 Lebanese and as many as 830 Hezbollah guerillas, according to
Reuters
.
Although Lebanon and Israel produce very little crude, the energy markets have been particularly focused on the conflict because of its potential to drag in Iran and Syria. Both of those countries support Hezbollah with weapons and money, and Iran is the world's fourth-largest crude producer.
On Saturday, BP said it would continue operating the western half of its Prudhoe Bay oil field in Alaska. The country's largest oil field produces around 400,000 barrels of oil per day, or 8% of the country's crude. Keeping open the western portion, which accounts for 200,000 barrels of crude per day, will help relieve what many analysts had thought would be an energy crunch for West Coast refiners.
September crude closed down 82 cents at a two-week low of $73.53 a barrel on Nymex. Prices have been volatile over the past week, surging on a BP's shutdown of the country's largest oil field to fix corroded pipelines and repair several leaks and then plunging on a foiled airline bomb plot.
Wholesale gasoline shed 7 cents to $1.99 a gallon on expectations there will be enough in storage to meet demand for the remainder of the summer driving season. Inventories are nearly 1% above last year, more than enough to cover demand until the Labor Day weekend, when the summer driving season ends.
Heating oil dipped 2 cents to $2.01 a gallon, while natural gas was off 35 cents to $6.91 per million British thermal units. Cooler weather, falling crude prices and a lack of hurricanes in the Gulf of Mexico, the source of nearly a third of the country's natural gas output, were all combining to keep natural gas prices low. The fuel is used by some power companies to generate electricity.
Oil prices rise and fall on threats to global supplies, even if they often do not materialize, because there is so little left to cover extra demand. Growing Chinese and Indian economies have slimmed down supplies and contributed to the world's consumption of 85 million barrels per day. There is only about 2 million barrels of spare crude left over, much of it high in sulfur from Saudi Arabia.
Although crude prices are currently trading lower, they could quickly rebound on tensions with Iran or on resumed fighting in the Middle East. Iran, which restarted nuclear development in defiance of Western threats of sanctions and possible military action, has until Aug. 22 to respond to a European package of incentives. If Iran chooses to reject the plan, it could be hit with sanctions as early as Aug. 31.
"While the carrots offered in the E.U.'s plan are attractive, I doubt Iran will accept the end of nuclear enrichment," wrote Bill O'Grady, assistant director of market analysis at A.G. Edwards in St. Louis, in a client note. "Officials in Iran have indicated the country could pull out of the non-proliferation treaty, which would be tantamount to indicating it is developing a weapon. Thus, there is plenty to boost prices later this month."
Meanwhile, in market action, energy stocks took a beating along with crude, falling 1.9% on the Amex Oil Index and 2.3% on the Philadelphia Oil Service Index. Refiners and drillers
Marathon Oil
(MRO) - Get Report
,
Valero Energy
(VLO) - Get Report
and
Occidental Petroleum
(COP) - Get Report
were leading declines, down about 3% each.
Oil service companies
Global Industries
(GLBL)
,
Weatherford International
(WFT) - Get Report
and
Rowan Companies
(RDC)
were posting the largest drops, each losing from 3% to 4%.
BP's stock was rising 2 cents to $69.34, boosted by continued operation of Prudhoe Bay.
ConocoPhillips
(COP) - Get Report
and
Exxon Mobil
(XOM) - Get Report
, which each have a 36% stake in the Alaskan field, were not faring as well, with Conoco recently down $1.59, or 2.3%, at $66.79. Exxon was dipping 71 cents, or 1%, to $69.02.