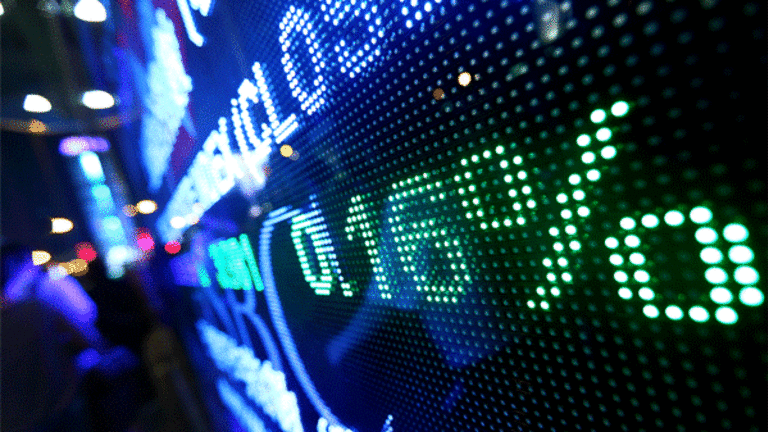 Crude Down Amid OPEC Skepticism
Few traders believe the cartel's production cuts will be sufficient to prop up energy prices.
Updated from 9:51 a.m. EDT
Crude oil futures dipped Monday on mounting speculation that OPEC's production cut will not be enough to stem falling prices and will not be as large as advertised.
Saudi Arabia, the group's largest member, will reduce crude shipments to its Asian refining customers by up to 8% in November,
Reuters
reported. It was the first indication that OPEC members are beginning their cutbacks.
Traders doubt, however, whether other OPEC members will follow Saudi Arabia's lead. Member countries stand to lose a lot in oil revenue if they willingly trim back production.
"Oil markets refused to buy into OPEC's attempt to hit it between the eyes with a two-by-four pledging to cut 1.2 million barrels per day," wrote Peter Beutel, an energy analyst at Cameron Hanover in New Canaan, Conn. "Most observers feel that the cut will translate into 750,000 barrels per day with Iran, Nigeria, Venezuela and Indonesia producing at existing levels."
Light, sweet crude for December delivery, the new front-month contract, slipped 52 cents to settle at $58.81 a barrel on Nymex. On Friday, the front-month contract with a delivery date in November expired and closed down $1.68 at $56.82.
Closing prices were different because they were for two different contracts. Before crude prices became so volatile, two contracts were usually separated only be pennies. Now, it's become more like $2 to $2.50, said Thomas Bentz, senior energy analyst at BNP Paribas in New York.
"Nothing is typical anymore in this market," said Bentz. "Every month is different."
To shore up falling crude prices, OPEC decided at an emergency meeting last week to trim output by 1.2 million barrels per day beginning Nov. 1. The group increased its proposed daily cut by 200,000 barrels when the energy markets didn't react much to the news.
However, if the reduction doesn't lift oil prices, OPEC members may cut production again at its next meeting, Dec. 14. The reduction could be as much as 500,000 barrels per day. However, the head of OPEC suggested the cut may not happen.
"I cannot say ahead of time whether we will cut or will not cut, just continue a process as it relates to the fundamentals, and that's exactly what we are going to do," OPEC President Edmund Daukoru told
Reuters
on Monday.
But questions still remain about the effect OPEC's reduction will have with domestic crude inventories up 14% above year-ago levels. It would take a significant drop in oil stockpiles, which likely won't happen until seasonal maintenance at refineries is completed, for that to happen. Refiners typically shutter some units in the spring and fall to complete routine maintenance before the summer cooling and winter heating seasons.
The group of 11 oil-producing countries kept pumping at record amounts as recently as September but rethought that strategy when oil prices dipped below $60. Members have said they were satisfied so long as crude stayed above $60. But signs of slower economic growth, high fuel inventories and few hurricanes in the Gulf of Mexico have driven down crude prices by as much as 25% since July.
The decline in crude prices had a mixed effect on the rest of the energy sector, with unleaded gasoline adding 1 cent to close at $1.47 a gallon and heating oil declining 1 cent to $1.66 a gallon.
Brimming supplies of natural gas pushed prices for the fuel down by 36 cents to $6.88 per million British thermal units. There is 13% more of the fuel in storage than last year and supplies likely rose again last week despite cooler temperatures. Colder weather and thus, higher heating demand, has driven prices up more than $1.50 this month.
In stock market action, energy shares were modestly lower, with the Amex Oil Index off 0.2% and the Philadelphia Oil Service Index down by 0.5%.
Refining and exploration companies
Hess
(HES) - Get Hess Corporation (HES) Report
,
Occidental Petroleum
(OXY) - Get Occidental Petroleum Corporation Report
and
Valero Energy
(VLO) - Get Valero Energy Corporation Report
were falling the most, down from 1.1% to 2.5%.
Weatherford International
(WFT) - Get Weatherford International plc Report
,
Rowan Companies
(RDC)
and
GlobalSantaFe
(GSF)
were giving back the most ground among oil service firms, down by as much as 1.6%.
One of the few bright spots was
Halliburton
(HAL) - Get Halliburton Company (HAL) Report
, which was gaining 1.5% to $29.22 after reporting a 22% increase in net income during the third quarter. The Houston oil field services company made $611 million, or 58 cents per share.
Revenue soared to $5.8 billion, up from $4.9 billion. Analysts polled by Thomson Financial had expected a 54-cent profit on sales of $5.54 billion.
Shares of
Royal Dutch Shell
(RDS.A)
were down 0.4% to $66.33, however, after the oil giant said it was interested in buying the remaining stake in Shell Canada for $6.8 billion. Shell said it would pay 40 Canadian or $35.55 per share for the stake.