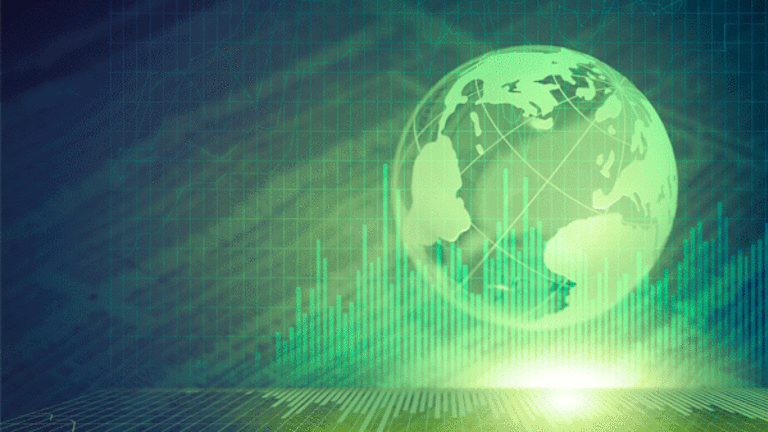 NEW YORK (
) -- Crude oil futures, already weighed down by debt fears in Europe, settled below the $80-a-barrel mark Wednesday as a bearish government inventory report exerted additional pressure.
In its snapshot of crude supplies for the week ending April 30, the Energy Information Administration said Wednesday that oil inventories rose by 2.8 million barrels, touching a total 360.6 million barrels. Analysts surveyed by Platts had thought crude stocks would rise by only 1.54 million barrels.
Gasoline stockpiles, which were expected to rise by a modest 200,000 barrels, instead jumped by 1.2 million barrels last week. But distillate fuel inventories edged up by only 600,000 barrels, far lower than the 1.89 million barrel build forecast by analysts. Refinery run rates were thought to have fallen last week but instead increased to operate at 89.6% capacity.
The June crude oil contract lost $2.44, or 3.4%, on the session to settle at $79.97 a barrel. Still, that's after trading as low as $79.15, and as high as $82.83. June heating oil futures shed 8 cents, or 3.3%, to settle at $2.19 a gallon, while June gasoline lost 10 cents, or 4.4%, to settle at $2.22 a gallon.
Despite the bearish supply buildup, oil futures largely took their cue from continuing uncertainty out of the eurozone, according to widespread reports. The
dollar hit a new one-year high against the euro, lifted by continuing concerns that debt woes could spread to neighboring nations. Thousands protested against austerity measures in Greece, resulting in three deaths and four injured in a firebombing, the
Wall Street Journal
reports.
"Though the extreme concerns over Greece's debt issues and fears of the contagion spreading to other countries have, in general, taken a backseat due to the progress made in measures agreed on to bail Greece out, the macroeconomic environment still remains cautious and worries continue to linger in the background," said Barclays Capital analyst Amrita Sen.
Not helping jittery investors, Moody's Investors Service put the markets on notice Wednesday that
Portugal's Aa2 government bond rating could be downgraded, though it would be lowered by two notches at most.
The dollar index, which tracks the greenback against a wide batch of currencies, rose 1% Wednesday.
Stocks were weaker on the Europe debt fears, and all three major U.S. indices closed roughly 1% lower.
Oil-related stocks were broadly mixed, as the NYSE Arca Oil index fell 1.2% and the Philadelphia Oil Service Sector index lost 1.7%.
Before the opening bell,
Petrohawk Energy
(HK)
said it earned an adjusted 13 cents a share in the first quarter, landing right in line with forecasts, while anticipating second-quarter production to range between 610 and 620 cubic feet of natural gas equivalent a day. The stock lost 81 cents, or 3.8%, at $20.79.
XTO Energy
( XTO), which announced it was to be acquired by
Exxon Mobil
(XOM) - Get Exxon Mobil Corporation Report
back in December, also topped earnings forecasts, though revenue slumped 7%. Its stock fell 0.5%, to $66.17.
Murphy Oil
(MUR) - Get Murphy Oil Corporation Report
shares finished the session down by $1.93, or 3.3% at $56.38 ahead of its first-quarter earnings report due late Wednesday.
Elsewhere,
BP
(BP) - Get BP p.l.c. Sponsored ADR Report
said it managed to close up one of three oil leaks in the Gulf of Mexico, the
New York Times
reports, though the singular move wasn't expected to cut down on the thousands of barrels of crude spewing into the environment each day. The stock finished ahead by 1.3%
Also on the Nymex, the June natural gas contract declined by 2 cents, or 0.6%, to settle at $3.99 per million British thermal units. An EIA report on last week's natural gas storage levels is due out Thursday morning. A Platts survey said analysts expect storage levels in the lower 48 states to see an injection between 80 to 84 billion cubic feet.
--Written by Sung Moss and Melinda Peer in New York
.