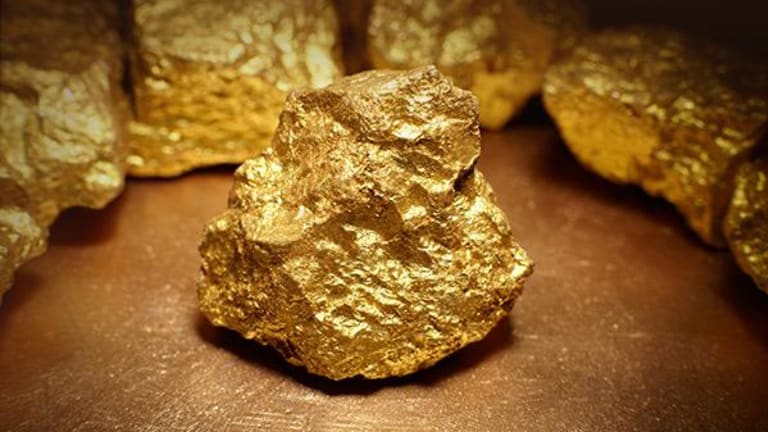 Publish date:
CPM Group Eyes Gold at $1,300 as Market Sees Return of the Investor
For the gold market, 2016 marked the return of the 'opportunistic generalist investor.'
For the gold market, 2016 marked the return of the 'opportunistic generalist investor.'
Kitco News--For the gold market, 2016 marked the return of the "opportunistic generalist investor"--or more simply, the short-term-focused gold enthusiast who previously exited the market in late 2011 and early 2012--according to the latest findings of CPM Group.
"While net investment demand in 2016 at 27.4 million ounces was below the high levels seen between 2009 and 2012, it was a recovery from the reduced investor interest in recent years," CPM said in its annual release of its coveted gold yearbook on Tuesday.
Many investors left the gold space following the metal's peak at its all-time high of $1,900 an ounce in 2011. "Last year was a dawning point for a lot of investors, this was a major change from 2014-2015" said Rohit Savant, senior gold analyst for the New-York based CPM Group.
The return of these shorter-term investors is helping to support gold's current rally. On Tuesday, gold prices remained near a one-month high as demand for assets perceived as risky have waned, and the dollar has weakened in the wake of GOP leaders' failure to repeal and replace Obamacare. Gold for April delivery, holding in solidly positive territory, last traded at $1,257.30 an ounce, Savant added that gold's first leg up really started following Fed Chair Yellen's dovish speech back in early March and the metal has since continued its ascent. He said the firm is forecasting the metal to be stronger in the second-half of the year, with prices moving into the $1,300-an-ounce territory.
Adding pressure to gold prices however, can be newly sourced metal. In 2016, mine supply reached record highs during the year, CPM said. "Mine supply is forecast to continue rising into 2017 with nearly 16 million ounces in new capacity addition between 2011 and 2016 offsetting any loss in output from existing mines."
However, Savant said he sees the stronger investment demand and central bank demand to offset any weakness resulting from the mine supply uptick.
"Central banks remained net buyers of gold during 2016. This was the ninth consecutive year that central banks added gold to their holdings on a collective net basis," CPM said.
Reported net additions to central bank gold holdings reached an estimated 7.2 million ounces. A total of 14 central banks were net buyers of gold during 2016, with Russia, China, and Kazakhstan accounting for the majority of these additions.
This article is commentary by an independent contributor. At the time of publication, the author held TK positions in the stocks mentioned.