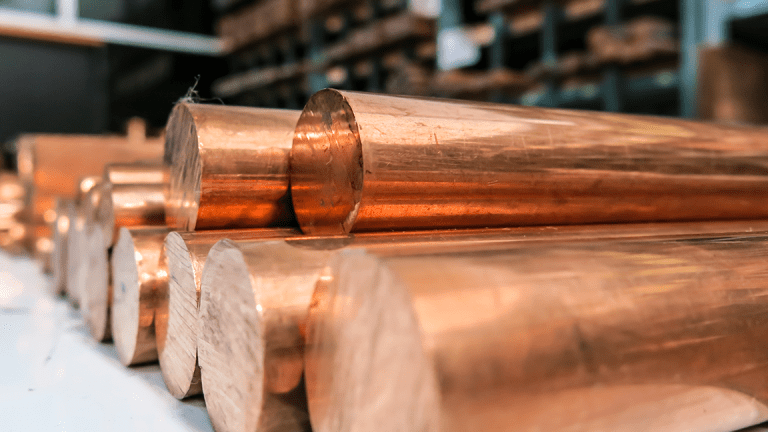 Copper Prices Plummet as Threat of China Trade War Looms
China is both the world's largest consumer and one of its biggest producers of copper.
As U.S. investors battened down the hatches ahead of a possible trade war with China, copper prices plummeted early Wednesday.
Copper futures for May delivery tumbled 2.74% to $2.98 on Wednesday, April 4.
The sharp decline in copper prices came as U.S. stocks sold off Wednesday just after the opening bell. The stock market opened deep into the red Wednesday after China announced it would hit the U.S. with reciprocal 25% tariffs on more than 100 U.S. products. The tariffs come as China's means of answering President Donald Trump's recent proposal to enact $50 billion worth of tariffs against the country.
The threat of a trade war had impacted a number of metals early Wednesday, but copper was among the most dramatically affected. China is the world's top consumer of copper, but also among the top copper producing countries. In 2016, China was the third-largest and the U.S. was the fourth-largest producer of copper in the world.
Copper prices had rallied some last week as investors thought then that behind-the-scenes talks between the U.S. and China might mean the two countries could avert a trade war.