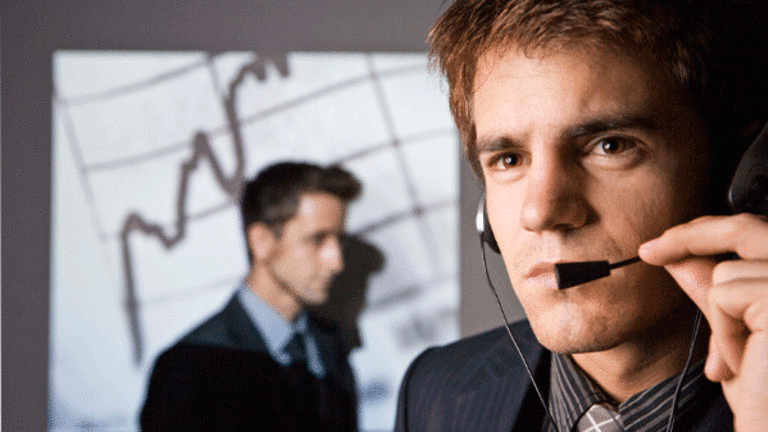 Consumers Confident, Sick of Expensive Gas
U.S. gasoline demand continues to decline despite the country's steady improvement in consumer confidence.

NEW YORK (TheStreet) -- U.S. gasoline demand continues to decline despite the country's steady improvement in consumer confidence.
The Rasmussen daily consumer sentiment index, for instance, has risen to almost a 12-month high at 80.5 from 58.1 in mid-October last year -- the lowest reading since the worst of the recent recession in early 2009.
However, U.S. gasoline usage has actually fallen in a similar period. In the most recent four-week period on record, the economy used an average of 8.49 million barrels of gasoline a day, which is a decline from the four week moving average of 8.825 million barrels a day in mid-October, according to the Department of Energy.
Furthermore, the latest MasterCard SpendingPulse gasoline report shows that U.S. motor gasoline demand decreased 5.2% for the week ended Jan. 20 from the same week a year ago, while a final read on the University of Michigan consumer sentiment index has indicated that consumer sentiment came in better-than-expected at 75 in January.
"U.S. gasoline demand is typically weaker in winter; however the year-over-year contraction appears unusually strong and in apparent contradiction with improving trends in labor markets and consumer confidence," said Harry Tchilinguirian, BNP Paribas' head of commodity markets strategy, about the most recent MasterCard gasoline demand data.
"It's odd that it's been disconnected for that long," says John Canally, investment strategist and economist at LPL Financial, of the seemingly divergent trends. "Gasoline demand has come off a lot -- yet consumer confidence is going the other way ... up ... the job market's getting better."
The latest reports showing declining gasoline demand amid rising consumer confidence may be a sign of long-term, and perhaps even permanent, paths of destruction for gasoline demand, say analysts, thanks to tightening fuel-efficiency regulations and an aging population. Meanwhile, the most immediate and apparent driver of the disconnect is that the average retail gasoline price remains prohibitively high for many Americans at existing income levels.
"It's kind of a price shock to consumers," says Phil Flynn, a senior energy analyst at PFGBest, of the elevated gasoline price levels.
Canally of LPL Financial adds that "some people are combining trips -- driving less and taking the train, bus or subway" as they try to save on fuel expenses.
Last week, the average retail gasoline price spiked by 9.4% to $3.39 a gallon compared with the same week a year ago, according to the MasterCard SpendingPulse report; threatening more and more to breach the $4 a gallon level, as it managed to do in the summer of 2008. This, as geopolitical risk premiums tied to Iran and the perception that the global economic situation is not as dire as market watchers had feared months ago, drove up oil prices. Further contributing to the oil price increases, says Trey Cowan, a senior rig analyst at Rigzone, are the growing bets that the U.S. dollar will soon be coming off highs. Given that oil is generally priced in dollars, a weakening of the currency would likely drive up demand and prices for the commodity, translating into higher gasoline prices.
"The dollar's rally over the past 20-something weeks is about over," says Cowan, who explains that the dollar's last two rallies ended about 30 weeks after they started. This historical pattern points to the fading of the dollar's recent rally, soon.
The demand situation for gasoline, say analysts, may be even more dire than initial appearances, with more and more evidence that the growing shift to fuel-efficient methods of transportation isn't going away any time soon -- or ever. For instance, there are now more than 10 non-hybrid car models that are able to achieve nearly 40 miles per gallon and selling well, according to Rigzone -- encouraging carmakers such as
Ford
(F) - Get Report
,
Toyota
(TM) - Get Report
and
GM
(GM) - Get Report
to add more fuel efficient vehicles to their line ups. Heading into 2009, there were only three car models that achieved this level of efficiency. In Chicago, some vehicles are switching to natural gas.
"We're overlooking the idea that more cars are actually on the road" even as gasoline demand declines, Carl Larry, president of Oil Outlooks and Opinions remarks.
"We ... believe that the tightening of new CAFE (federal Corporate Average Fuel Economy mileage) requirements that take effect from 2012 will contribute to a further, gradual decline in gasoline demand as the year unfolds," adds Abhishek Deshpande, PhD, energy analyst, Natixis.
Another long-term, corroding factor for gasoline is the growing, aging U.S. population, which many believe may mean that more and more Americans will be driving shorter and shorter distances in the future.
"It might never come back," cautions Flynn of PFGBest of gasoline demand in the context of true demand destruction.
"I see this trend continuing" adds Kim Pacanovsky, a specialist in long-term market trends and managing director and senior research analyst at MLV & Co, in reference to pain for gasoline producers.
High oil prices and a weakening demand for refined products have been a gutting experience for companies such as oil giant
Chevron
(CVX) - Get Report
, who on Friday reported its steepest quarterly earnings decline in two years amid big refining losses. Much of the pain was felt in the U.S. Fourth-quarter earnings fell to $5.1 billion, or $2.58 a share, from $5.3 billion, or $2.64 a share a year ago, missing expectations.
Poor refining margins have also been leading to the shutdown of U.S. plants by companies such as
ConocoPhillips
(COP) - Get Report
and
Sunoco
(SUN) - Get Report
.
-- Written by Andrea Tse in New York.
>To contact the writer of this article, click here:
Andrea Tse
.
Readers Also Like:
Where Will Oil Prices Finish in 2012?
10 Stocks of Top-Performing Funds in 2012y
Copyright 2011 TheStreet.com Inc. All rights reserved. This material may not be published, broadcast, rewritten, or redistributed.