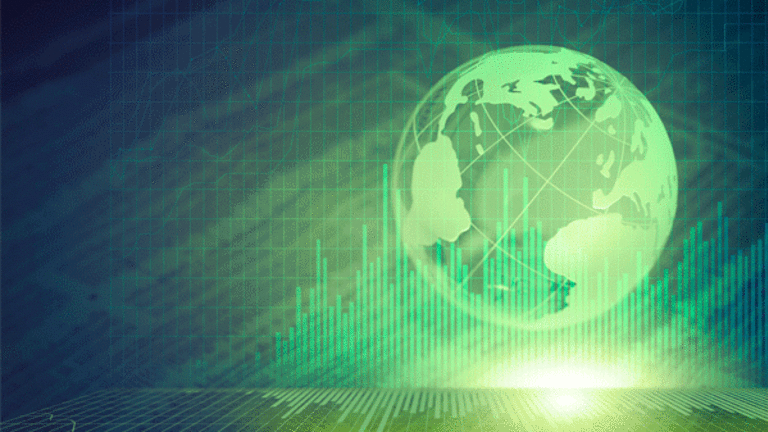 Coke to Goldman: Don't Mess With Aluminum Prices
Coca-Cola is accusing Goldman of hoarding and manipulating aluminum prices higher.
Coca-Cola is accusing Goldman of hoarding and manipulating aluminum prices higher.
NEW YORK (TheStreet ) -- Coca-Cola (KO) - Get Report has rung the bell on a heavyweight battle against Goldman Sachs (GS) - Get Report and its message couldn't be clearer: Quit messing with my aluminum price.
The mega soft drink company has a big beef with Goldman, and it is letting Goldman know about it. As reported in the
Wall Street Journal
, Coke has registered a formal complaint to the London Metals Exchange, which oversees the large network of storage units for its traded commodities, including copper, zinc and tin. But Coke's concern is with aluminum, a key input need for the canning of many of its products and a critical input cost. Coke has seen aluminum prices explode more than 13% since the start of the year, even though supplies have been running at deep surpluses inside the LME's network of storage warehouses.
That's because those storage warehouses aren't publicly owned or owned by the exchange. They are privately held, among others by newly-public
Glencore International
,
JPMorgan
and in Detroit, where Coca-Cola gets most of its aluminum, by
Metro International Trade Services
, owned entirely by Goldman Sachs.
Owning a warehouse for metals is a very profitable business in itself. At 42 cents a day per ton, Goldman is earning a bit less than $400,000 a day in warehousing charges alone from Metro in Detroit. But space rental is hardly the best reason for owning a warehouse. First, direct connection to the physical markets for metals can give metals traders inside the bank an enormous edge in understanding the demand and supply realities and help make profitable buy-and-sell decisions.
In the financial markets of futures and forwards, it is a tremendous indicator to actually have a footprint, especially a big footprint, in the real cash markets. This is one reason aluminum prices have been steadily rising this year. But Coca-Cola doesn't even care what kind of trading profits Goldman is making from owning Metro International.
Coke is accusing Goldman of limiting the supply that is leaving its warehouses, trying instead to increase stockpiles and artificially boosting the prices that producers can charge. In short, Coca-Cola is accusing Goldman of hoarding and manipulating aluminum prices higher.
Coke has got a case. Despite a marginal increase in demand and enormous surpluses, Metro has continued to deliver the bare minimum of aluminum to the marketplace -- 1,500 metric tons a day -- the least that the LME requires from its registered warehouses. At that rate, "It takes two weeks to put the aluminum in, and six months to get it out," according to Dave Smith, Coca-Cola's procurement manager.
Further, Goldman has taken to offering incentives to aluminum producers to hold long-term storage of their product in its warehouses. Paying money to continue taking in metal swells the rent-rolls, but has a much more direct influence on the underlying prices that Coke and other aluminum users are forced to pay. "The situation has been organized artificially to drive premiums up," Mr. Smith explained.
This stockpiling model of commodities is becoming more and more accepted as the newest Wall Street method to influencing prices and securing trading advantages. We have seen it in silver with physically-backed ETFs and we're about to experience a similar model roll out with copper, with upcoming ETFs due to begin from JPMorgan and Blackrock.
The question becomes, has Wall Street finally picked a fight with an opponent big and strong enough to fight back? Taking money from little guy consumers -- through financial market manipulation of commodities we all need to live - has not seemed to generate enough pushback to stop anything much from changing. But now, Wall Street is messing with Coca-Cola, one of the premiere U.S. companies sporting a $150 billion market cap. Will Coke let Goldman get away with it?
Let's get ready to rumble.
At the time of publication, Dicker owned KO.