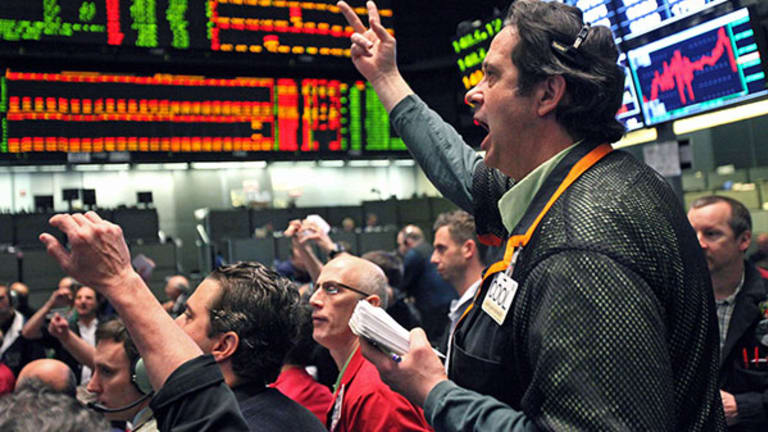 Citigroup Tips Oil, Zinc and Copper for Strong 2017; Cautions on Gold
Citi upgraded a host of mining companies, claiming that commodity markets were rebalancing and investors will respond by plowing cash into funds.
Citi upgraded a host of mining companies, claiming that commodity markets were rebalancing and investors will respond by plowing cash into funds.
Citigroup has added its voice to a growing chorus of brokers predicting a stellar 2017 for commodities, claiming that oil, copper, zinc and wheat are all poised to gain over the coming year as oversupply dwindles and as cash flows into commodity funds.
"For commodities in general, the oversupply that was induced by high prices in the first decade of this century are finally being balanced," noted Citi analysts including Ed Morse. "What's more, the cost structures across commodities are reaching an end of a period of persistent and record deflation."
Markets for many commodities turned sharply higher in the second half of 2016, as demand defied predictions of decline and as a massive cut back in spending on existing and new projects by mining and oil companies began to feed through into supply.
Copper prices have gained almost 30% since the end of June, zinc is up 40% over the same period, while the price of coking coal, used in the steel making process, has tripled, pushing wider commodity indices into the black over 2016, following a five year losing streak.
Those gains are already attracting investor interest, with more to come, according to Citi.
"Net inflows into commodity ETFs and passive indices amount to [$51 billion] YTD," the bank noted. "We expect far more significant flows into commodity structures in 2017 and beyond."
Citi's bullish take on commodities comes just over two weeks after Goldman Sachs, a notorious commodity bear, also turned positive on commodities tipping its Goldman Sachs Commodity Index to gain 11% over six month, up from a previous predicted gain of 1.7%.  
Amongst Citi's top picks is zinc, which it expect to rise from an average price of $2,085 a ton over 2016 to an average $2,590 a ton over 2017; and oil, which its expects to average about $55 a barrel over 2017, up from $43 a barrel in 2016.
The bank is also expecting gains for tin, up a forecast average $20,475 a ton in 2017 from 17,790 in 2016, and copper which is forecast to rise to an average $5,575 a ton over 2017, from its 2016 average of $4,845 a ton.
The positive outlook for metals was reflected in company upgrades with Citi lifting BHP Billiton (BHP) - Get Report and South32 (SOUHY) two notches from sell to a buy rating, while Glencore and Lundin Mining were both upgraded from neutral to buy.
"The key reasons driving our changes is a more robust outlook for 2017 for the commodity  complex, especially the bulks, which is leading to cash flow and earnings upgrades along with  higher forecasted dividend yields," noted Citi.  
The bank's commodity outlook wasn't universally bullish. It warned of a negative outlook for thermal coal, used to fire power stations, and coking coal, describing their rally over the second half of 2016 "as a fluke and largely the result of domestic policies in China." China earlier this year limited output from its coal mines by restricting the number of days they could operate, though it has now lifted that cap.
An unusually strong harvest is also likely to weigh on soybean prices, particularly in the U.S. and Brazil, while gold will likely continue its recent downward course due to the strengthening U.S. dollar and rising interest rates.