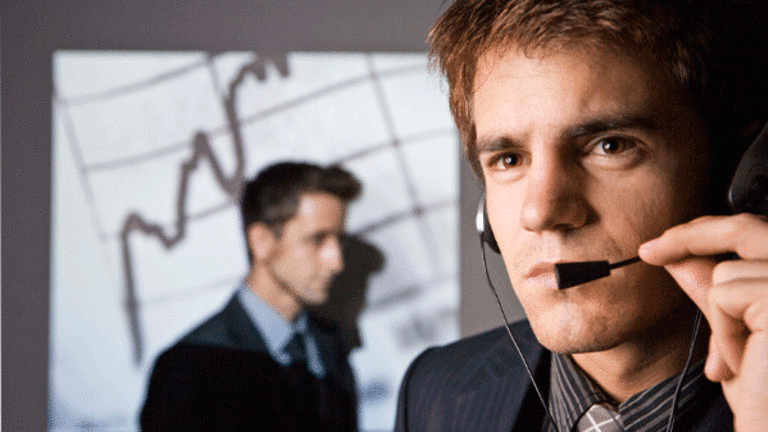 China, India Keep Gold Prices Afloat in the Second Quarter
Gold demand fell in the second quarter, according to a recent report by the World Gold Council, but strong buying from India and China helped keep gold prices high.
NEW YORK (
) -- Gold demand tanked in the second quarter of 2011, according to a recent report by the World Gold Council, but skyrocketing demand from India and China promise to push
higher.
The World Gold Council in its recent second quarter demand report said that gold demand fell 17% year over year to 919.8 tons. This steep decrease was led by a flurry of ETF repositioning. ETFs saw only 51.7 tons of inflows compared to a record increase of 291.6 tons a year earlier as the Eurozone debt crisis started to implode.
Mine supply surprisingly grew 7% to 708.8 tons, but total supply was unchanged as gold producers de-hedged and sopped up excess gold and as people hoarded the metal rather than selling it. One of the main investment theses for gold is tight supply and strong demand, but if mine supply keeps increasing, could this stalwart fundamental be derailed?
Vote: Where will gold prices finish in 2011?
Marcus Grubb, managing director at the World Gold Council, in essence the creator of the gold ETF
SPDR Gold Shares
(GLD) - Get Report
, argues that the gold market is a long way from changing fundamentals. There are "massive demand shifts that have underpinned the market," argues Grubb.
Grubb says that central banks have imported 198.4 tons of gold in the first half of 2011 whereas two years ago they were selling 450 tons a year. The other big demand factor is China which has "gone from net neutral to a positive demand effect of 300 tons per annum."
Grubb also points to a study by the Metals Economic Group which says as of the end of 2010 that there were "very few significant new finds of gold." Grubb argues that there have been no huge gold discoveries over the past 10 years and that any mining increase is coming from ramped up production or gold producer reopening old mines to take advantage of high prices. The "rate of mine production is not fast enough to meet demand."
So even though the supply and demand thesis may be intact, gold still needs continued strong investment demand from China and India to keep catapulting to higher prices. According to the report, year-on-year volume growth rose 38% in India and 25% in China compared with a global growth rate of 7%. India accounted for 32% of world jewelry demand at 139.8 tons while China followed up a close second up 16% at 102.9 tons. These emerging markets need to stay robust to offset weak western demand, with consumption in the U.S., for example, falling 22% in the second quarter.
China accounted for 6% of total global demand in 2000. That number has now surged to 18% in 2010. Grubb even estimates that China could have imported more than 260 tons by April, surpassing its imports for all of 2010. "This remarkable shift in the global demand balance has come about as the combined forces of growing wealth, deregulation, increased access and also heightened economic concerns have compelled consumers to act on their deep affinity for gold," said the World Gold Council.
"India and China are extremely important in terms of gold demand currently," says Grubb who believes that this strong consumption is not just a short term phenomenon. The two things that can derail this crucial demand support is a loss of wealth or rising interest rates. "India is wealth sensitive rather than interest rate sensitive" whereas China is the opposite, says Grubb.
Inflation in China was 6.5% for July and China has raised rates 5 times in the past two years to fight rising prices but even with the 3.5% interest rate, real rates are still negative 3% which means there could be a lot more rate hikes to come. "It is a risk but I think it would be a risk to other asset markets not just gold," argues Grubb.
There are those like Grubb who think that China has been able to tame inflation and that growth has cooled along with property restrictions, which means the tightening cycle might be over. India, on the other hand, has rampant high inflation at 9.22% but gold buying is more dependent on wealth than inflation says Grubb who doesn't think that India will be quick to raise interest rates.
"You've actually seen some strong investment numbers in India for the first time in recent quarters
but the bulk of demand is jewelry related and not investment." So far the World Gold Council's anecdotal evidence on third quarter gold demand is pointing to an even stronger showing.
Typically at record high prices there should be a fall in jewelry demand and a rise in recycled gold as people dump the metal for profits. "Evidence from bullion banks and traders...has not been the case," says Grubb. "In Q3 ... investment demand is likely to be a lot stronger because you had the US debt downgrade and another spike in EU debt problems."P/>With gold prices over $1,800 an ounce and investment buying somewhat inconsistent, gold desperately needs strong buying from India and China to take it through its next leg in this bull market.
--
Written by Alix Steel in
New York.
>To contact the writer of this article, click here:
Alix Steel
.
>To follow the writer on Twitter, go to
.
Disclosure: TheStreet's editorial policy prohibits staff editors and reporters from holding positions in any individual stocks.