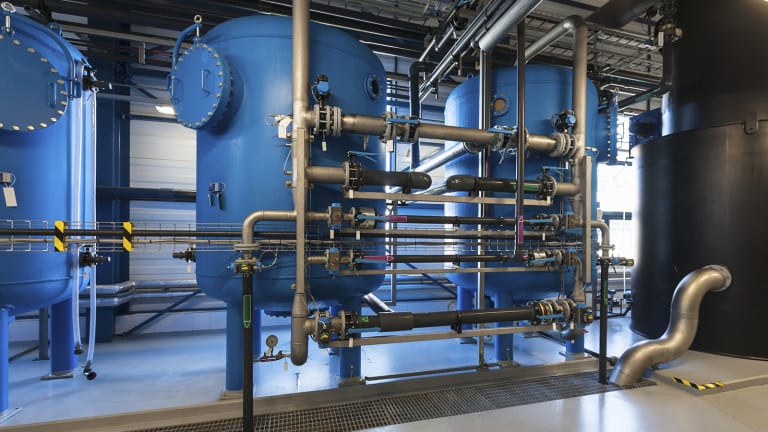 CEO Sees Water Supply as 'Capital Crisis'
Scott Rickards of Waterfunds says that the cost of water is exceeding the price. His company analyzes the cost of clean water.
NEW YORK ( Kitco News) -- As water supply concerns rise globally, the co-inventor of the world's first water-cost related index said we may be in the middle of a "capital crisis" in the water industry.
"The cost of water exceeds the price," said Scott Rickards, president and CEO of Waterfunds, in an interview with Kitco News.
Waterfunds, a water risk management firm, partnered with tech giant IBM (IBM) in 2013 to create the world's first Water Cost Index, which reflects the true cost of accessing clean water in different regions of the world. 
"In any business, when the price isn't right, your investment is losing money, and that's a big problem in the water business," Rickards said, adding that many utility companies do not know they are unprofitable. "That's how much of a dinosaur the water business has become."
Using New York City as an example, Rickards pointed out that before a $3 billion pipe was built to bring water into the city, it had been losing roughly 40% of its water. Other parts of the world face similar problems: antiquated infrastructure and water loss. 
Touching on the issue of water scarcity, Rickards said that the volume of water in the world never changes; it is clean water that is running out. "That's what happened in California," he said, referring to that state's lengthy drought.
California Gov. Jerry Brown has ordered communities to reduce water use by about 25% to address falling reservoir levels. A preliminary study in May by the University of California, Davis estimated the drought would cost approximately $2.7 billion in economic losses this year. The drought is entering its fifth year with few signs of ending.
"Yes, we are talking about a water scarcity crisis, but, we're talking about, I would argue, a finance and capital crisis at the same time," he said. "Why when interest rates are so low, are more investments not being made?"
Rickards also said he would be  watching gold prices, which have been slumping in recent months.
"If U.S. GDP is strong, and the Fed raises rates, we're looking at probably not too much movement in the gold price."
Kitco spot gold stood at $1155.20 an ounce, down $2.30, as of 4:59 p.m. New York time.
This article is commentary by an independent contributor. At the time of publication, the author held no positions in the stocks mentioned.