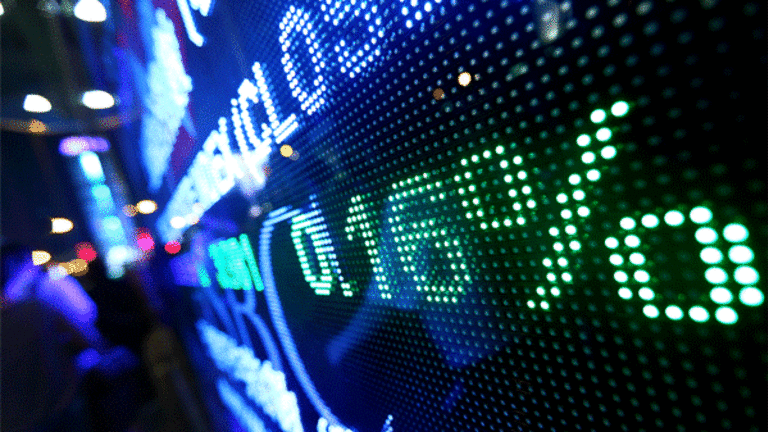 Broad Gains for Commodities
Wheat is up almost 4%.
Wheat prices were surging again Tuesday as supply worries spurred a spate of buying activity from around the globe.
Benchmark wheat contracts were up almost 4% at $8.06 a bushel in recent action.
With poor crop yields in the Northern Hemisphere this year and no shortage of demand, especially from newly industrializing economies, some countries are becoming anxious there won't be enough wheat to go around, says Larry Glenn, a grains specialist at Glenn Commodities in Wichita, Kan. That, in turn, is prompting "panic buying," he says.
All eyes are now on how the wheat crop will fare in the Southern Hemisphere in the coming season, he adds.
Shares of agribusiness firm
Bunge
(BG)
were ahead 1.5%, buoyed by the strength in wheat. Meanwhile, grains processor
Archer-Daniels-Midland
(ADM)
was slipping 0.2%.
Elsewhere, copper prices were tumbling on continued worries that the problems in the credit markets could spill over into the real economy and slow demand for the metals from the manufacturing sector.
Benchmark copper contracts were off 12 cents at $3.29 a pound in recent action on the Comex division of the New York Mercantile Exchange.
The
PowerShares DB Base Metals
(DBB)
exchange-traded fund, which tracks prices of aluminum and zinc, as well as copper, was off 4.4%.
Still, shares of miner
Southern Copper
( PCU) were higher by 1.7% at about $107, despite the falling metals price.
As for the precious metals, prices were rallying, with December-delivery gold selling for $685.80 an ounce, up $3.90. Silver futures were also higher, up 2 cents at $12.25 an ounce.
The ETFs that track the precious metals futures,
PowerShares DB Gold
(DGL)
and
PowerShares DB Silver
(DBS)
, were up 0.3% and 0.9%, respectively.
In the mining patch, shares of
Eldorado Gold
(EGO)
were gaining 2.8%.