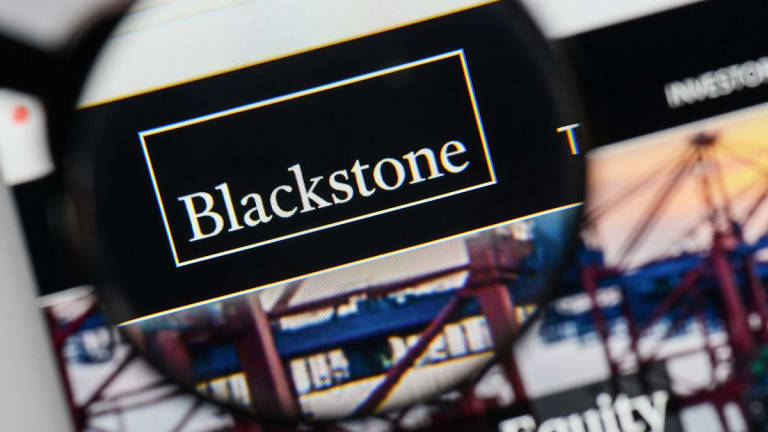 Blackstone Mulls Sale of Cheniere Energy Partners Stake - Report
At Feb. 20, the private-equity firm held a 58% stake in Cheniere Energy Partners.
Blackstone Group  (BX)  , the New York private-equity firm, is mulling the sale of its holding in Cheniere Energy Partners  (CQP) , people familiar with the matter told Bloomberg.
The stake was 58%, or 203.4 million common units, as of Feb. 20, Bloomberg reported. At Monday's trading price of $43.84,, up 1.5%, the holding in the Houston energy partnership is valued at $8.92 billion.
Blackstone shares were 4.7% higher at $47.78 on Monday.
Cheniere Energy Partners is a limited partnership created by Cheniere Energy (LNG) , the Houston liquefied-natural-gas company.
Seven years ago, Bloomberg reported, Blackstone put some $1.5 billion into the partnership, which owns the first major LNG-export terminal in the U.S.
Blackstone is marketing the holding to a few infrastructure, pension and sovereign-wealth funds, the people said. Blackstone also may decide to keep the stake, they said.
Cheniere Energy shares were 1.3% higher at $67.91.