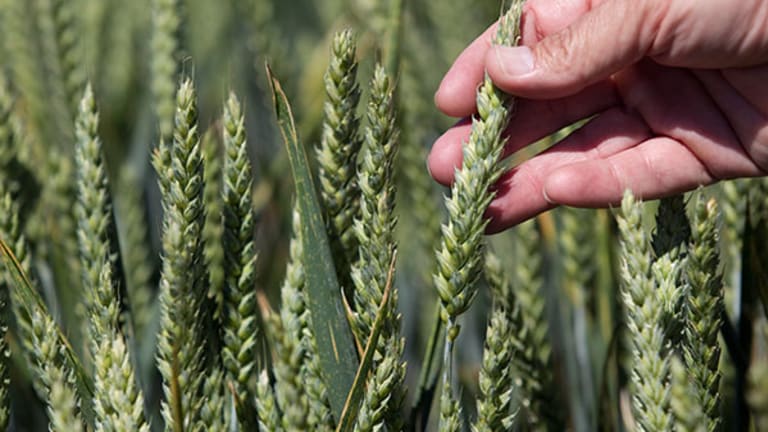 Are the Lows in for the Grain Markets?
A USDA report was published this past Friday and it seems that once the information was digested by traders, there might be room for a potential rally in grain markets.
Over the past few weeks, grains have drifted lower as price action was discounting the large supply available. As it is usually the case there is another part to the equation called "demand."
I see a potential for a rally in the corn and soybeans markets. The way I view the charts (see below daily and weekly charts for the corn market), I feel we may have overdone the short side and that the markets have a potential for a short covering (where traders who are short buy back the position to cover) and this in return can attract new, fresh longs and start a little rally.
On the fundamental side, a new USDA report has shown that there is plenty of supply but that the demand side is very strong as well. It's like someone with good and bad cholesterol -- we must view both sides of the equation.
Looking at the daily chart below you will see the large sell off and the "rounding bottom action" you see in the last 10 days or so.
Moving to the larger time frame, the weekly chart, I have marked some potential levels of rising price action as well as levels to watch if this attempted rally fails.
Market outlook is only a small part of the plan. Entry, exits, trade size, risk management are just as important if not more important. Many traders spend quite a bit of time on speculating as to which way price will move and not enough time on the trading plan to their own detriment.
---
Feel free to visit our website and discuss possible trades with a licensed series 3 broker.
Trading futures and options involves substantial risk of loss and is not suitable for all investors. Past performance is not necessarily indicative of future results. The risk of loss in trading commodity interests can be substantial. You should therefore carefully consider whether such trading is suitable for you in light of your financial condition. Any decisions you may make to buy, sell or hold a futures or options position on the research displayed on theStreet.com is done at your own risk. Some information may not be timely by the time you apply or receive it, as such, you may apply information that is already priced in and does not present any trading opportunity.