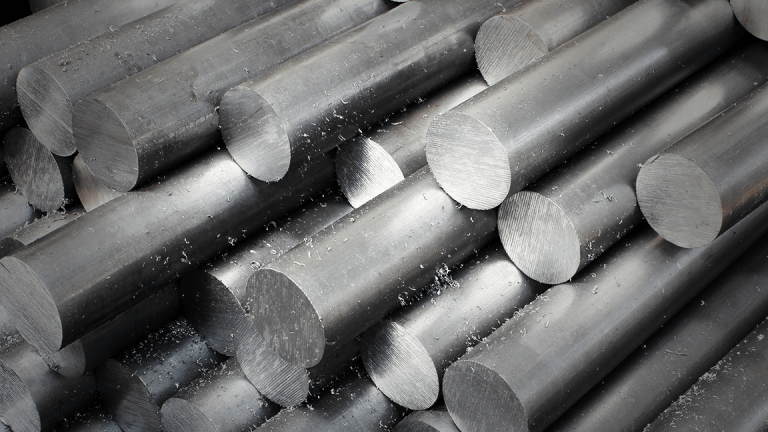 Aluminum Prices Plummet as U.S. Is Open to Easing Sanctions on Russia's Rusal
Rusal, which produces about 6% of the world's aluminum, could soon get some relief from the U.S. Treasury.
The U.S. Treasury announced it was softening its stance on Russian oligarch Oleg Deripaska's United Co. Rusal, a move that sent aluminum prices plunging Monday.
The Treasury said in a statement early Monday, April 23, that it will provide sanction relief to Rusal if Deripaska agrees to cede control of the aluminum producer. In the same statement, the U.S. extended the deadline for companies dealing with Rusal to scale back agreements by almost five months.
Aluminum prices fell as much as 8.3% following the news Monday after last week breaking through price records not seen since 2011. Aluminum pared earlier losses by morning trading, down about 0.64% to $2,469 per metric ton.
Rusal produces about 6% of the world's aluminum and is the second-largest producer in the world. When U.S. sanctions announced April 6 targeted Deripaska and his businesses, including Rusal, traders became increasingly concerned about a worldwide supply shortage and prices skyrocketed.
Aluminum prices had rallied about 20% through last week following the initial sanctions. The sanctions essentially boxed Rusal out of the $140 billion global aluminum industry by making it impossible for the company to do business in U.S. dollars, which are the de facto currency in most commodities markets.
Treasury Secretary Steven Mnuchin said in a statement the U.S. was considering a petition from Rusal to have it removed from the list of firms impacted by the Russian sanctions.
"Rusal has felt the impact of U.S. sanctions because of its entanglement with Oleg Deripaska, but the U.S. government is not targeting the hardworking people who depend on Rusal and its subsidiaries," Mnuchin said. "Rusal has approached us to petition for delisting. Given the impact on our partners and allies, we are issuing a general license extending the maintenance and wind-down period while we consider Rusal's petition."