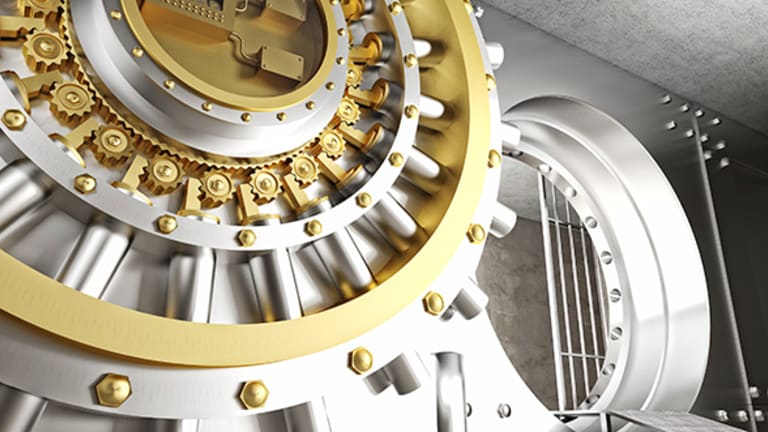 Fort Knox Has a Mind-Blowing Amount of Gold Currently Hidden In Its Vaults
He saw a ton of gold, too.
A rare visit occurred Monday, and it wasn't the solar eclipse.
Instead, it was U.S. Treasury Secretary Steven Mnuchin's visit to the country's gold hoard at Fort Knox.
On Twitter, the former Hollywood producer reassured the American people that all the gold - and all $200 billion worth of it -- was still there.
"Thanks to @usmint staff for hosting at #FortKnox#USBD. First @USTreasury Secretary to visit since John Snyder in 1948. Glad gold is safe!" Mnuchin tweeted Monday afternoon.
He is the third Treasury Secretary to visit the depository with the last visit dating back 69 years.
The Fort Knox vault, which was created in 1936 by President Franklin D. Roosevelt, is at the centerpiece of many conspiracy theories claiming the vault is empty and doesn't contain any gold. But, the former Hollywood executive turned politician is shutting down those theories.
"We have approximately $200 billion of gold at Fort Knox," Mnuchin said as reported by Bloomberg. "The last time anybody went in to see the gold, other than the Fort Knox people, was in 1974 when there was a congressional visit. And the last time it was counted was actually in 1953."
At current prices, that would mean there are about 154 million ounces of gold held in the Kentucky depository.
This expert take on gold is brought to you by Sarah Benali at www.kitco.com.
Are you paying too much attention to gold prices? 
Watch More with TheStreet:
This article is commentary by an independent contributor.