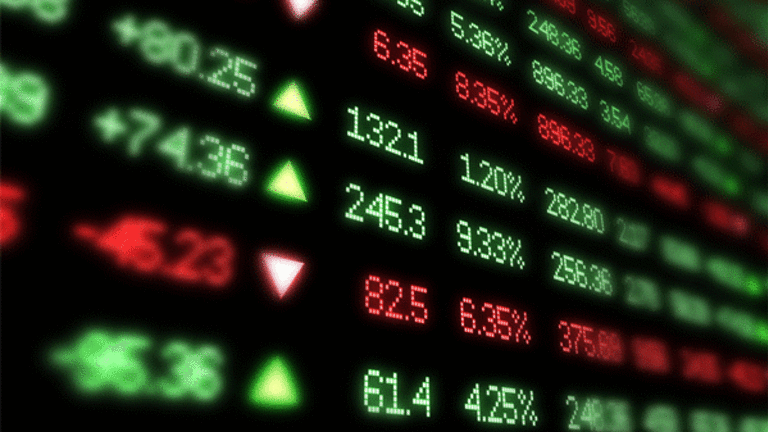 3 Things Obama Can Do to Spur Hiring
Devon Energy CEO, John Richels, reveals his thoughts on what the Obama administration can do to get the oil and natural gas industry to hire more.
NEW YORK (
) --
Devon Energy
(DVN) - Get Report
CEO John Richels has three suggestions for the how the U.S. government can jumpstart hiring: Allow companies to repatriate cash, keep tax deductions and get out of the way.
The oil and natural gas industry employs 1.8 million people in the U.S., according to Energy API and Devon employs 5,000 of them. The company, about one-third oil and two-thirds natural gas, was named one of 100 best places to work by
Fortune Magazine
, but Richels says further growth is becoming increasingly difficult because of government interference.
Since the beginning of 2001, the industry has hired 60,000 people, but continuing to expand is hard. In 2010, the industry added just 5,000 jobs and 17,000 in 2011 -- a preliminary reading.
TheStreet
spoke with Richels to find out what would lead his company to hire more people and what he thinks the government could do to help him.
Richels
: What we really need is a pick-up in demand
for natural gas and part of that is economy related. We have less industrial demand today than we had a few years ago. Part of that will come back with a recovering economy ... I think we are going to see more utilities and power producers moving into building natural gas fired plants which will increase demand.
Also, on the transportation side we've got a lot more activity than we've ever had in terms of converting to natural gas as a fuel for automobiles. It already works great for fleet vehicles and any vehicles that can go out from one spot for a day and then come back because it doesn't require a re-engineering of the fuel delivery system but over time
it will spread to a lot more vehicular uses as well.
TheStreet: How pivotal is government support for this or is it going to come from the private sector
?
I think a lot will come from the private sector. What we really need from the government is to not curtail this industry. It's one of the very few industries that has been continuing to hire people, continuing to grow even through the downturn in the economy in the last few years.
But what we're constantly getting from the government
is increased regulation and the threat of more taxation and that isn't a positive for the industry, frankly. If you take away funding from an industry that is hiring people and that is developing a fuel that we need for our energy security, that is not a good thing.
So what is the number one thing the Obama administration could do
?
Not change the tax system by adding negatives. We've had a constant indication that the current administration is looking at the oil and gas industry as a source of funds. They've talked about, for example, reducing or eliminating the deductibility of expenses that are just business expenses that every other business in the country can deduct. That type of thing creates an uncertainty around future investment decisions.
What about specifics? You could list infrastructure spending, taking up the Pickens plan, a more friendly approach towards fracking, an easier way to repatriate the cash you have overseas
.
Those are really important. The repatriation of funds is a great example. That is something that I think costs the country and the government nothing. There's well over $1 trillion in funds sitting overseas by U.S.-based industries and allowing that to come back and allowing those companies to bring that back to create jobs in this country is a positive.
We have $6.5 billion sitting offshore at this point in time and there is incentive for us to spend that in other places other than the U.S. Repatriating that cash would generate more jobs here at home.
We're in an industry where we have to invest a lot of capital, it's an extraordinarily capital-extensive business so bringing that back and having those funds available to continue to fund our programs is a positive.
What about in terms of infrastructure or adopting Pickens plan or laying off fracking? Would any of those be game changers for you?
In this kind of environment I think it's hard to get additional incentives from the government. I'm not sure that's something we need. What we really need is
no inhibitors to our industry. Fracking is a good example. There's just been an enormous amount of work done on this ... the industry is an extremely responsible industry and the regulation that we're seeing out of the government today is something that is not conducive to the industry spending more.
How many people are you planning to hire in 2011-2012
?
Oh, gosh, I can't tell you that. We're in the course of developing our plans for 2012. We have been hiring over the last couple of years because we've moved into some new areas. We've been a good employer of people and I am sure we are going to continue that.
Edited for length and clarity.
--
Written by Alix Steel in
New York.
>To contact the writer of this article, click here:
Alix Steel
.
Related Articles:
Do Gold Prices Have Room to Rise?
Disclosure: TheStreet's editorial policy prohibits staff editors and reporters from holding positions in any individual stocks.