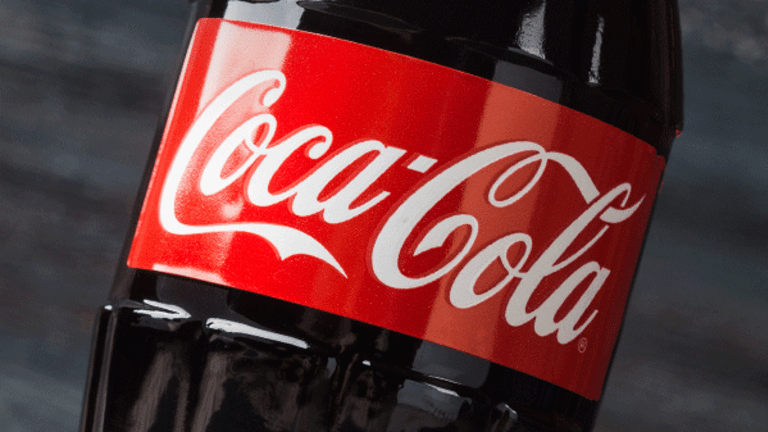 Coca-Cola Buys Equity Stake in Coca-Cola Africa From AB InBev for $3.15 Billion
Coca-Cola buys an African stake from AB InBev as the megabrewer sheds assets following the Anheuser Busch and SAB Miller merger.
Anheuser-Busch InBev (BUD) - Get Report has sold its controlling stake in Coca-Cola Africa to Coca-Cola (KO) - Get Report for just over $3 billion, the company said Wednesday, as the world's biggest brewer continues to shed assets as a result of its merger earlier this year.
The deal will see Coca-Cola pay $3.15 billion for a 54.5% equity stake in Coca-Cola Beverages Africa, along with bottling interests in southern Africa and Central America which will eventually be refranchised, Coca-Cola said.
"We are pleased to have reached an agreement quickly that is in everyone's best interests," said Coca-Cola Chairman Muhtar Kent. "We will move forward with our long-term strategic plan in these important growth markets. We are continuing negotiations with a number of parties who are highly qualified and interested in these bottling territories and look forward to refranchising these territories as soon as practical following regulatory approval."
AB InBev agreed last week to to sell its stake in Distell Group to South Africa's Public Investment Corp in a deal worth roughly 9 billion South African rand ($645 million), just days after dumping its Eastern European brands to Japan's Asahi (ASBRY) for €7.3 billion ($7.8 billion).
Coca-Cola shares closed at $41.66 in New York Tuesday after falling around 0.02% on the session while AB InBev added 0.22% in Tuesday trading to end the day at $102.98.