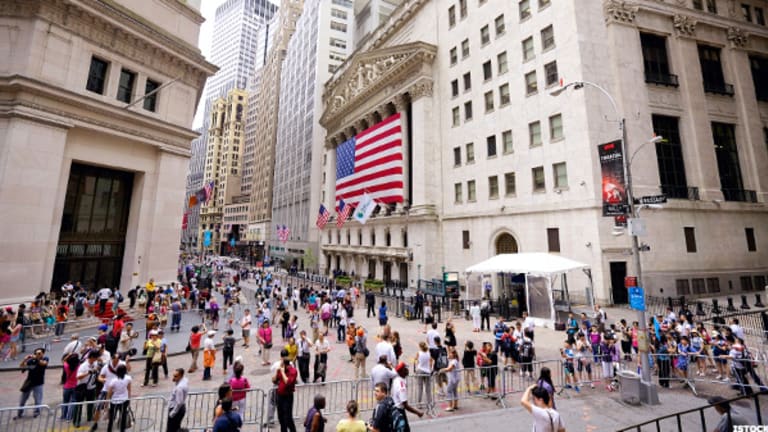 CNBC's Pisani Forecasts Possible Fall IPOs
CNBC's Bob Pisani joined this afternoon's 'Fast Money Halftime Report' to preview possible IPOs coming this Fall.
NEW YORK (TheStreet) --Year-to-date only 59 IPOs have priced so far in 2016, about half the number typically seen for this time in the year. CNBC's Bob Pisani joined this afternoon's "Fast Money Halftime Report" from the floor of the New York Stock Exchange to forecast the IPO market for the rest of the year.
"It should happen in the Fall if the markets hold up. Recent IPOs have begun outperforming the markets. Just look at some of them; Acacia Communications (ACIA) up 399%, Twilio (TWLO) up 259%, and Talend (TLND) up 54% so far in 2016. They all have two characteristics in common. First, they're tech stocks, and they've got growth," Pisani noted.
Based off of this criteria, Pisani pointed to several companies indicating growth which may be poised for an IPO listing soon.
Nutanix, a company, providing data center storage to businesses. Apptio, which develops business management apps. e.l.f. Beauty, a consumer products company, offering low-cost cosmetics. Finally, Yeti Holdings, a manufacturer of high-end coolers.
"What's not working? What's going to have a tough time? Biotech and Unicorns. I know it's a big group, but biotech is the worst performing sector this year," Pisani said.
Regarding unicorns or companies (typically start-ups) that do not carry an established performance record, all have high valuations. However, the absence of earnings will cause public support to diminish. Pisani notes he would not expect any unicorn companies to go IPO this year.