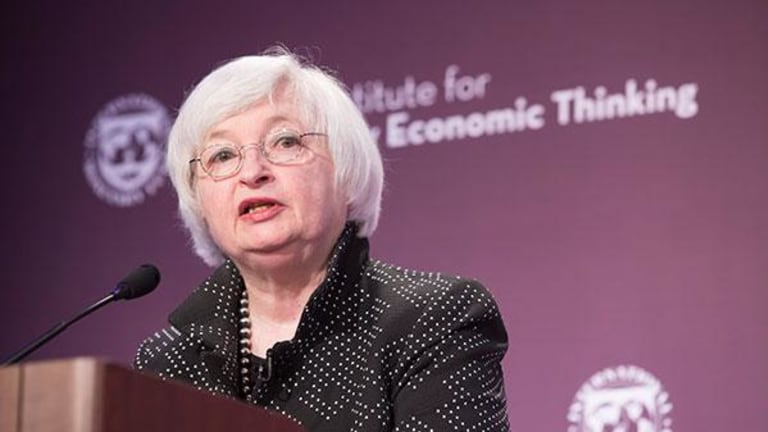 CNBC's Pisani Discusses Trader Sentiment Surrounding Yellen's Jackson Hole Speech
CNBC's Pisani discussed trader sentiment regarding tomorrow's Fed speech by Janet Yellen, from the Floor of the New York Stock Exchange during Thursday's 'Closing Bell.'
NEW YORK (TheStreet) --CNBC's Bob Pisani joined CNBC's David Faber from the floor of the New York Stock Exchange during Thursday afternoon's "Closing Bell," to relay trader sentiment on tomorrow's speech by The Federal Reserve Chairperson Janet Yellen from Jackson Hole, WY.
"The worry, as I talked to the traders today about Yellen tomorrow, is that she isn't going to say anything about tipping her hand," Pisani said.
Investors believe that if Yellen does not say anything regarding the hiking of rates during tomorrow's speech, that it would indicate no immediate action.
"If she wanted to move in September she would tip her hand so the absence of saying anything would in itself indicate she's not going to do something," Pisani explained.
Additionally, Pisani concluded by noting that if Yellen were to remain silent on any possible action from the Fed, the Vix would move lower, and also pointed out that in the week following a Fed speech the Russell 1000 and Russell 2000 tend to move higher.