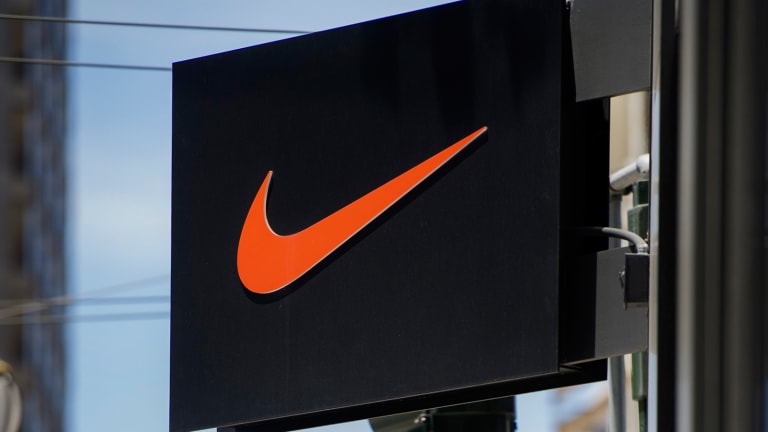 CNBC's 'Halftime Report' Panel Discusses Nike (NKE) Downgrade at B. RIley
B. Riley analyst Mitch Kummetz downgraded Nike (NKE) stock to 'neutral' from 'buy' today.
NEW YORK (TheStreet) --Nike (NKE) - Get Free Report was downgraded to a "neutral" from a "buy" at B. Riley on Friday, by analyst Mitch Kummetz who cited weakness in the company's running business, misplaced positive sentiment, and the stock's valuation.
Friday afternoon's CNBC "Fast Money Halftime Report" panel debated the stock in light of the downgrade.
Lebenthal Asset Management CEO Jim Lebenthal believes the company is a strong name to own and remains bullish on the stock.
"This is at the top of my list of stocks that I want to own right now. Frankly, after the last earnings report about two months ago, the stock traded down to $50, my mistake for not buying it there. I think this analyst call is far more about valuation than anything going wrong with the company," Lebenthal said.
Additionally, Nike is set to release earnings at the end of September and Lebenthal says that typically with Nike there's some volatility in future orders that will move the stock.
Loop Capital president Kourtney Gibson believes Nike is a great name to own, especially heading into back to school season.
"The brand is unbelievable. Back to school shopping, you're buying everything Nike and you look at the shelves they're flooded," Gibson noted.
Finally, Ritholtz Wealth Management CEO Josh Brown gave investors an idea as to where a good place to start with the stock might be.
"The stock peaked around Christmas it's been in an eight-month downtrend; I do agree with Jim that there is volatility around an earnings report that maybe doesn't give everyone what they want. If the stock overreacts to the downside that might be a better place to start a position," Brown explained.
Shares of Nike were lower during mid-afternoon trading on Friday.