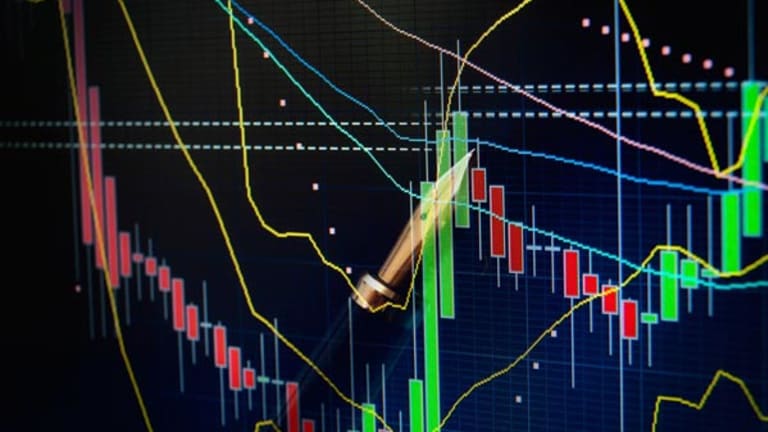 Clarifying Trading Around Earnings
There are many questions to be answered if you are going to trade through earnings season.
This column was originally published on RealMoney on Jan. 31 at 1 p.m. EST. It's being republished as a bonus for TheStreet.com readers. For more information about subscribing to RealMoney, please click here.
One thing that is tough on so many traders is the issue of trading stocks around earnings. Here's the problem: Many stocks act calmly and rationally for about 10 or 11 weeks out of every quarter. But they start acting nutty right around the time when earnings numbers are announced. Why is that? Because traders are, for lack of a better way to say it, elbowing each other as they try to put their chips on the table. They're buying because they are optimistic that the numbers will be good or selling because they are pessimistic the numbers will be bad.
There are different intensities of optimism and pessimism, and the level of intensity dictates actions. If you are pessimistic, are you selling stock that you own, or are you actually shorting stock that you don't own? If you are optimistic, are you taking a new long position or just holding stock you already own? Or are you actually adding to an existing position to maximize your profit from the pending good news?
The way you treat trading around earnings is uniquely yours -- but your approach should be defined by your time frame and your cost basis. If you have a long time horizon (measured in years), then you must necessarily hold positions over earnings. You've done your homework, and you know the company. The earnings release is simply confirmation of something you already know. You own a solid company, and it's time to find out how your little superstar did over the past three months.
But if you have a shorter time horizon, measured by days and weeks -- or perhaps months -- then you tend to treat earnings differently. You are trading the volatility created by the jostling of traders. In that case, you are focusing more on risk management than the company's fundamentals. You care more about how much profit you currently have in the trade and how big you are. Do you need to lighten up a bit to reduce your exposure, or do you need to take another nibble?
Again, these are all questions that you must answer yourself. But failure to ask these questions means that you aren't really trading according to an established methodology or market approach. Instead, you're just trading without a defined frame of reference. I think a more defined market approach keeps us out of trouble during those periods when the market goes a little nuts. A defined approach enables us to
capitalize
on what the market is doing rather than experience an
emotional reaction
to it. But then, that's just me.
Let's take a look at some reader requests.
Celgene
(CELG) - Get Celgene Corporation Report
is resting right on the same support level that has propped the stock up since November. This looks like a top to me -- at least, if the stock falls down below last week's intraday low. I'd keep a stop down around $52, and I'd be a buyer if the bulls can gather enough strength to push the stock back up above the 50-day moving average.
Strong demand for
J. Crew
(JCG)
at $36 is putting a limit on the decline that began last November. I love the company, but I'd sure sell the stock if it falls below $36. If that occurs, we could see a fall to $32 before the next level of support comes into play.
Level 3 Communications
(LVLT)
is above the 50-day moving average and continues to move higher in a choppy uptrend. This support trend line is right at the middle Bollinger Band. Given the volatility of the stock, I think you've got to give it room to move a bit, so I'd try keeping a stop just below $5.75.
Matrix Service
(MTRX) - Get Matrix Service Company Report
has had quite a run over the past couple of years. The stock had been running higher in a steady channel until last October. That's when it broke through the ceiling. Since then, that same trend line has defined buying pressure rather than selling pressure. That's the type of thing that strong stocks do. I'd keep a stop right below the support line. But until that stop is hit, I'd just stay long and enjoy the ride.
OpenWave
(OPWV)
has been bouncing along support around $8.30 since late October. The stock is starting to establish a series of higher highs and lows, but the real support remains at about $8.30. I'd still be a buyer on pullbacks.
Be careful out there.
Please note that due to factors including low market capitalization and/or insufficient public float, we consider Matrix Service to be a small-cap stock. You should be aware that such stocks are subject to more risk than stocks of larger companies, including greater volatility, lower liquidity and less publicly available information, and that postings such as this one can have an effect on their stock prices.
At the time of publication, Fitzpatrick held no positions in the stocks mentioned, though positions may change at any time.
Dan Fitzpatrick is the publisher of StockMarketMentor.com, an advisory newsletter and educational forum dedicated to teaching effective risk management and trading methodologies to aspiring traders and investors. He is a former hedge fund manager and a member of the Market Technicians Association, and he now trades from his home in San Diego, Calif. While Fitzpatrick holds various securities licenses, he does not give recommendations to buy or sell stocks. Under no circumstances does the information in this column represent a recommendation to buy or sell stocks. He appreciates your feedback;
to send him an email.