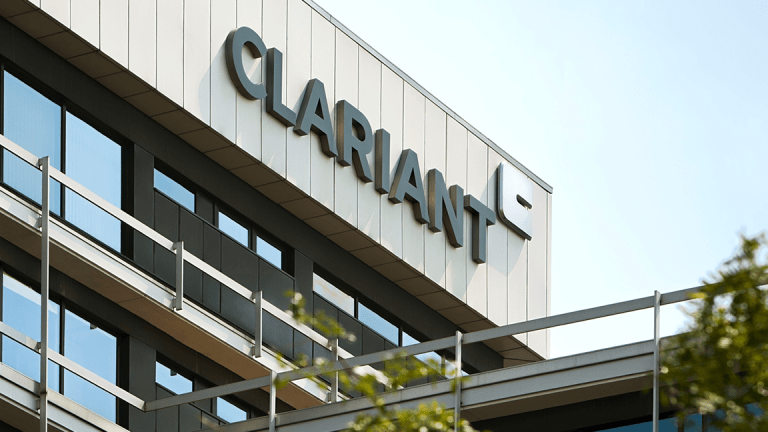 Clariant Shares Edge Higher After CEO Says Open To Working With Activist
Clariant boss says White Tale demands are either "tactical or for its own benefit" but concedes it could look at deals to make specialty chemcials group more profitable.
Clariant AG (CLZNY) shares traded higher in Zurich Tuesday after its CEO said he was open to working with activist investors White Tale but disputed the idea that hedge funds behind had the long term interests of the specialty chemicals group at heart.
Speaking with Swiss broadcaster SRF, Clariant CEO Hariolf Kottmann said White Tale, which includes Keith Meister's Corvex Management and a second activist fund 40 North Investment, run by David Winter and David Millstone, were "looking for an exit" that either it finds for itself or is provided by Clariant. 
"What it wants is either tactical or for its own benefit," Kottmann said. "We are trying to be more profitable and more innovative, to grow faster, and this of course includes portfolio measures such as acquisitions or divestments.
The comments mark another clash with White Tale, which has a 20% stake in Clariant and is its largest shareholder. White Tale blocked a planned $20 billion merger with U.S. rival Huntsman Corp. (HUN) in October, demanded three seats on Clariant's board and called for the appointment of an independent financial adviser to review the company's strategic alternatives.
Clariant called that as a process that would be "merely focused on finding bidders for various businesses with the ultimate consequence of break-up the company and selling the assets", adding on Nov. 24 that its board had unanimously refused the request to appoint a banker and offered White Tale the opportunity to nominate an additional board member to its existing board. That nomination would be put to shareholders at Clarian's annual general meeting in March.
When proposed Clariant/Huntsman deal, led by CEO Hariolf Kottmann, was announced in May, it was described as a merger of equals, although Clariant was in fact acquiring its U.S. peer since the Pratteln, Switzerland-based chemicals maker ended up with 52% of its counterpart from Woodlands, Texas.
But the tie-up was nonetheless seen by some as a potential 'tax inversion', on the part of Huntsman, which would have the global operational hub in the U.S. and provide the CEO of the combined company, while Clariant would take the chairman's role and provide the corporate headquarters.
Switzerland's effective federal corporate tax rate is 7.8%, according to Deloitte, while U.S. rates are banded between 15% and 35%.
Clariant shares were marked 0.33% higher in the opening hour of trading in Zurich and changing hands at €27.07 each, taking its gain since the Huntsman merger was first announced to around 35%.