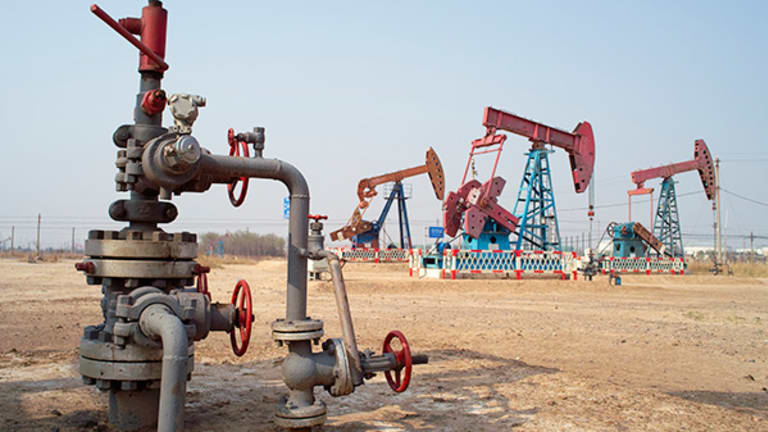 Citigroup's Morse Talks Oil Prices and Supply on Bloomberg TV
EIA data released on Wednesday showed a surprise build in crude oil inventories.
NEW YORK (TheStreet) -- Oil prices are declining on Wednesday morning after the Energy Information Administration released its weekly inventory data, which showed an unexpected increase in U.S. crude stockpiles for the week ended August 19.
Crude supplies grew by 2.5 million barrels to 523.6 million in total; the EIA was expecting a decline of 455,000 barrels. Gasoline supplies were up by 36,000 barrels, as a survey by Reuters had called for a 1.2 million barrel decline.
The rise in stockpiles is weighing on oil prices today, the commodity has been declining with prices declines for two years as the global supply glut continues.
Citigroup's head of commodities research Ed Morse appeared on Bloomberg TV's "Bloomberg Go" earlier this morning to discuss why he says prices will drop further.
"This is a market that is going into balance. We have two imbalances in the market at the moment. We've got a huge oversupply of crude inventories, we've got an oversupply of petroleum products. The oversupply of inventories are in high frequency data areas like Cushing, Oklahoma," Morse said.
"We're not seeing readily what's happening in the rest of the world, we believe that crude oil inventories are actually pulling down. And yes, today's fall in prices was a result of the API data released last night, which showed a big crude build," Morse added. His statements came before today's release of the EIA data.