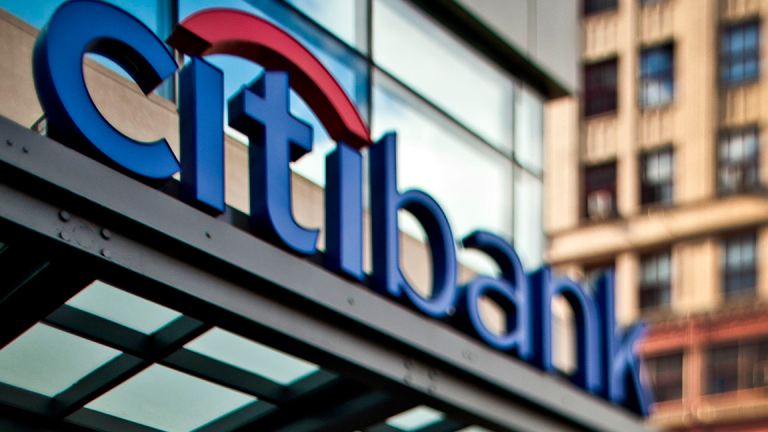 Citigroup Names Chairman to Mixed Reviews; Crude Dip Is Overblown -- ICYMI
Here's what you need to know for Thursday, Nov. 8.
Citigroup (C) - Get Citigroup Inc. Report has a new chairman ready to take the reins. But, according to TheStreet's Bradley Keoun, not everyone is thrilled with the decision. While John Dugan's appointment to the chairman post -- effective Jan. 1 -- does provide another layer of oversight at the bank as the CEO and Chairman role will stay independent, the selection "raises legitimate questions about the level of scrutiny the new chairman might provide," Keoun explains. "Over the course of his career, Dugan has shuttled seamlessly between government jobs and private industry, most recently as a highly paid lawyer for big banks, where he helped them unlock the secrets of -- and push back against -- financial regulation." In the 2000s, as head of the Office of the Comptroller of the Currency, one of the main supervisors of the biggest U.S. banks, Dugan failed to stop the mortgage-lending excesses that nearly caused the failure of the global financial system. He then helped orchestrate a $45 billion government bailout for Citigroup, to keep the bank from collapsing. "Is it an optimal choice? Not necessarily," Wall Street analyst Mike Mayo, of Wells Fargo, tells Keoun. "The jury's going to be out on the degree to which he holds management's feet to the fire."
Oil hit a level we haven't seen in a while. I love a good contrarian take and we got one from one of our Real Money contributors today. As West Texas crude fell to near $60 per barrel, pundits screamed "The sky is falling! The end is nigh!" One of those pundits was none other than TheStreet.com founder Jim Cramer. "Sorry, Jim, you are dead wrong," writes Real Money's Jim Collins. He notes that when "viewed from a longer-term perspective, oil prices have been remarkably steady over the past 12 months, but you wouldn't get that idea from listening to pundits in the financial media." Collins explains that the demand for crude is still high based on EIA data and that OPEC or the Joint OPEC-non-OPEC Ministerial Monitoring Committee (JMMC), yes that's a real committee, is also set to meet this weekend and they could announce production cuts that would buoy the crude markets. Check out his story below for a more in-depth look at why Collins thinks the oil markets aren't crashing like the Exxon Valdez in Prince William Sound circa 1989.
Markets today: Stocks ended mixed on Thursday, Nov. 8, after the Fed left interest rates unchanged and following Wednesday's post-election rally. The Dow Jones Industrial Average rose 11 points, or 0.04%, to 26,191, the S&P 500 declined 0.25% while the Nasdaq fell 0.5%. The Federal Reserve held rates steady Thursday, but signaled it intends to continue gradual rate hikes. The Fed has raised rates three times so far in 2018.
Michael D. Brown, Assignments Editor, TheStreet Inc.
Not already receiving In Case You Missed It daily?
Sign up here for this newsletter and other great free content from TheStreet