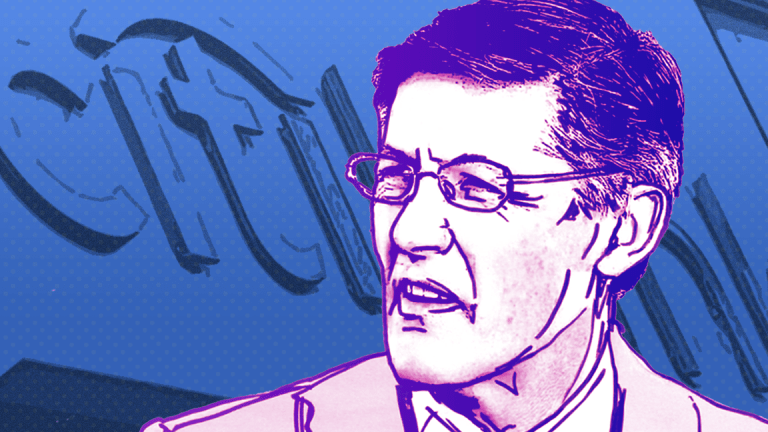 Citi Tops Trading Rivals as JPMorgan, Bank of America Falter
Citigroup, led by Michael Corbat and his top deputy, Jamie Forese, led the biggest U.S. banks in the Wall Street moneymaker of trading bonds and stocks during the third quarter.
Citigroup Inc. (C) - Get Citigroup Inc. Report , after lagging behind its biggest U.S. banking rivals during the first half of the year in the Wall Street moneymaker of trading bonds and stocks, outpaced rivals in the third quarter as stocks rose and bond prices fell.
The New York-based company reported a 7.3% rise in combined fixed-income and stock trading revenue to $3.2 billion. While that might not look like a blowout quarter, take a look at the comparatively mediocre results posted by rivals: At the second-closest competitor, Morgan Stanley (MS) - Get Morgan Stanley (MS) Report , trading revenue climbed by 4.6%.
And the other big banks posted declines in revenue at their trading divisions: Goldman Sachs Group Inc. (GS) - Get Goldman Sachs Group, Inc. (GS) Report was down 0.6% in trading, while JPMorgan Chase & Co. (JPM) - Get JPMorgan Chase & Co. (JPM) Report slipped by 1.9% and Bank of America Corp. (BAC) - Get Bank of America Corp Report reported a reduction of 5%.
Among Wall Street firms that survived the 2008 financial crisis, Citigroup was hit the hardest: To avoid failure, the bank needed a $45 billion bailout from the U.S. government along with $301 billion of asset guarantees from the U.S. Treasury Department. 
Since then, CEO Michael Corbat and his top deputy, President Jamie Forese, have worked to rebuild the trading business, along with credibility in the eyes of clients and investors. 
"These quarterly trading results can be kind of random, and all of the firms have their hot poker hands from time to time," said David Hendler, a bank analyst at Viola Risk Advisors in Montebello, New York. "But with Citi I would say they've become more focused, more client-oriented, and it's not just this quarter. It's been a build-up over the last three to five years of getting their strategic focus better."
It goes without saying that traders also have to position properly for the vagaries of global markets -- and then get their market bets right.
The Standard & Poor's 500 Index of large U.S. stocks climbed 7.2% during the quarter, fueled by reports of strength in the economy, in turn partly driven by the stimulus from President Donald Trump's tax cuts. Meanwhile, the yield on the 10-year U.S. Treasury note surged, driving down prices for securities, as more investors worried over the ramifications of the tax cuts -- widening federal deficits that have ballooned the national debt past $21.5 billion, along with creeping fears that inflation is accelerating.
Larry Kudlow, head of Trump's National Economic Council, told CNBC last week that the U.S. was in the midst of a "hot economic boom" with "no end in sight." 
Citigroup's third-quarter revenue from fixed-income trading, which includes bonds, commodities and foreign exchange, surged 9% from a year earlier to $3.2 billion.
During a conference call with investors on Friday, Oct. 12, CFO John Gerspach attributed the increase to improved performance in government bonds as well as currency-trading and "spread products," including things like corporate bonds, mortgage-backed securities and "collateralized loan obligations," a type of bond that's backed by business loans.  
Fees from Citigroup's much-smaller stock-trading unit rose by 0.9% to $792 million, fueled by "prime finance" -- the business of providing stock loans and other market-related financing to hedge funds -- as well as by derivatives, which include stock options and other market contracts that are not traded on regulated exchanges. Fees from on-exchange stock trading actually fell, according to Gerspach, "reflecting a more challenging trading environment and lower commissions."    
A Citigroup spokeswoman declined to comment further. 
Bank of America, by contrast, said fixed-income revenue slid by 4.8% to $2.06 billion, excluding an accounting adjustment that executives say makes the results harder to analyze.
The decline was driven by reduced client activity in government bonds and a weaker environment in municipal bonds, according the Charlotte, North Carolina-based bank.  
Stock-trading revenue at the bank rose by 2.5% to $1.01 billion, thanks to "increased client financing activity, reflecting investments made in the business over the past 18 months," according to a transcript of a call executives held with investors earlier this week to brief them on the results. 
Like Citigroup, Bank of America also noted improved performance in stock-related derivatives and a weaker performance in exchange-based stock trading. 
Bank of America press officials didn't immediately respond to a request for comment.