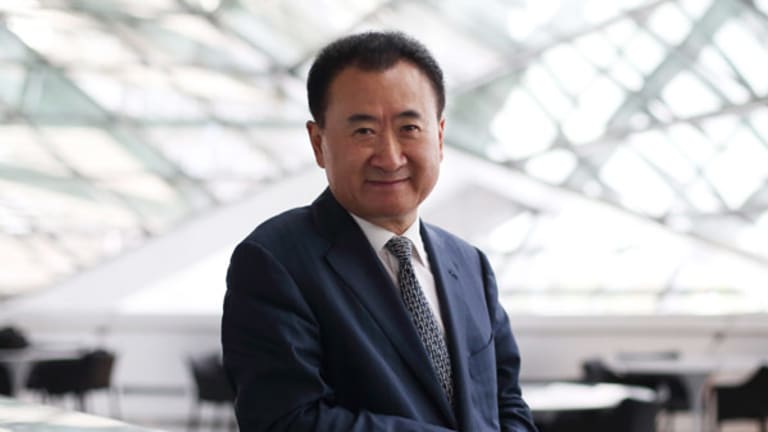 Chinese Media Companies Targeting Hollywood, CNBC's Boorstin Reports
Dalian Wanda Group Chairman Wang Jianlin told reporters from Reuters about his aspirations of purchasing a major Hollywood studio.
NEW YORK (TheStreet) --DalianWanda Group Chairman Wang Jianlin told reporters from Reuters earlier this week that the company aspires to buy one of the six largest film studios in the U.S. In light of the report, CNBC's Julia Boorstin joined Wednesday afternoon's "Power Lunch" to discuss the increasing Chinese interest in Hollywood.
"China's box office is poised to surpass that of the U.S. next year, and now Chinese media giants want a piece of many of the Hollywood companies that are making those movies," Boorstin said.
While purchasing an entire studio would be a long, drawn-out process, Boorstin noted that a co-financing deal or a partnership would be a much faster and easier route.
"I do believe that the studios will listen to investment opportunities that will help facilitate their entry into the Chinese market. To date, while a certain number of Hollywood big-budget films make it into that market it's still difficult for them to tap into that growth without Chinese ownership," Guggenheim Analyst Michael Morris told CNBC.
Wanda has already been engaged in talks with Viacom (VIAB) for some time now, inquiring about purchasing a stake in Paramount, sources have told CNBC. Moreover, it acquired a controlling stake in Legendary Entertainment in July, and it owns AMC Theatres.
"Wanda is not the only one, Chinese consumer electronics giant LeEco's film division is co-producing the upcoming 'The Great Wall' starring Matt Damon and Shanghai Media Group owns a fifth of Shanghai Disney," Boorstin said.