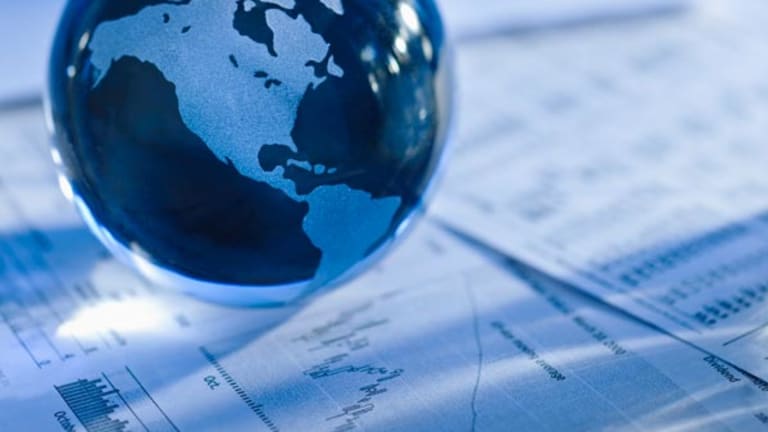 China's Duoyuan Printing Worth a Look
Duoyuan Printing is a standout of the Chinese initial public offerings that were priced in the U.S. market in 2009.
BEIJING (
) --
Duoyuan Printing
( DYP) is a standout of the Chinese initial public offerings that were priced in the U.S. market in 2009.
Chinese entrepreneur WenHua Guo had a lot to celebrate last year, having brought both of his companies public on the
New York Stock Exchange
. Douyuan Printing is up 6% and
Duoyuan Global Water
( DGW) has risen 75%.
Right now the best bargain of these recent IPOs is Duoyuan Printing. The company just announced its third-consecutive quarter of double-digit growth in both revenue and profits, with gross margins of more than 50% and net margins of nearly 30%. Yet despite this, the company is currently trading at only 5.5 times trailing earnings, and less than four times projected earnings.
Duoyuan Printing manufactures and distributes offset printing equipment and solutions in China. The company raised $62 million in a November IPO which priced at $8 in a difficult week at the bottom of its indicated ranges. The company currently has a cash balance of about $100 million vs. its market capitalization of about $250 million.
It's interesting to compare Duoyuan Printing with Duoyuan Global Water. The companies are both owned and run by Chairman WenHua Guo and both have gross margins in excess of 50% and net margins of around 25% to 30%. On the valuation side, however, the two companies differ dramatically. Duoyuan Global Water has a market cap of nearly $700 million, trading at over 40 times trailing earnings.
Why the difference? I believe it is largely due to the fact that Duoyuan Printing was a difficult IPO priced during a difficult week and subsequently traded down as much as 21%. IPO momentum players fled the stock and it hasn't yet been picked up on the radar screens of value players because it is so new to the market and the IPO was relatively small.
The company just released impressive quarterly earnings that beat my expectations. Revenue increased 27% from the previous quarter, while net profit increased 46% from the previous quarter. Gross and net margins were 54% and 32% , respectively. The company currently has a cash balance, including IPO proceeds, of $96.7 million and only $2 million of long-term debt.
In addition, the company announced that next-quarter revenue (the seasonally weak quarter ending March 31) were expected to exceed last year's by 15% to 20%.
This is a NYSE-listed company run by experienced management and there is research coverage by both Jefferies and Roth which to me means that it will take only small catalyst to move the price to a more reasonable level. At the current price of less than $9, the stock trades at only five times trailing earnings and less than four times projected earnings.
For a company with over 50% gross margins and over 30% net margins with a large pile of cash and virtually no debt, a fair multiple should be in the mid-teens at least. That would put DYP at a price of $20 to $30, providing plenty of upside and very little downside. The company traded as high as $11.23 in January when China stocks went on a run but has been languishing along with other China stocks in recent weeks, creating a very attractive buying opportunity.
Eleven Chinese initial public offerings were priced in the U.S. market in 2009. The first, and best-performing Chinese IPO was priced on April 1 for online gaming company
Changyou.com
(CYOU) - Get Changyou.com Ltd. Report
and has returned 110% to date, having been up more than 200% at one time. The largest Chinese IPO of 2009 also was for an online gaming stock,
Shanda Games
(GAME) - Get Engine Gaming and Media, Inc. Report
, raising $1 billion. However, GAME is currently off by more than 30% from its IPO price.
The second-best performer has been
Lihua International
(LIWA)
, a copper products manufacturer, which is up by over 100% to date.
Also coming public in 2009 was hotelier
Seven Days
(SVN)
, a direct competitor to
Home Inns
(HMIN)
. SVN is currently up 16% vs. HMIN, which has fallen about 10%.
Rick Pearson hold a long position in Duoyuan Printing.
Pearson is a Beijing-based private investor focusing on U.S.-listed China small-cap stocks. Until 2005, Pearson was a director at Deutsche Bank, spending nine years in equity capital markets in New York, Hong Kong and London. Previously, he spent time working in venture capital in Beijing. Mr. Pearson graduated magna cum laude with a degree in finance from the University of Southern California and studied Mandarin for six years. He has frequently lived, worked and traveled in China since 1992.