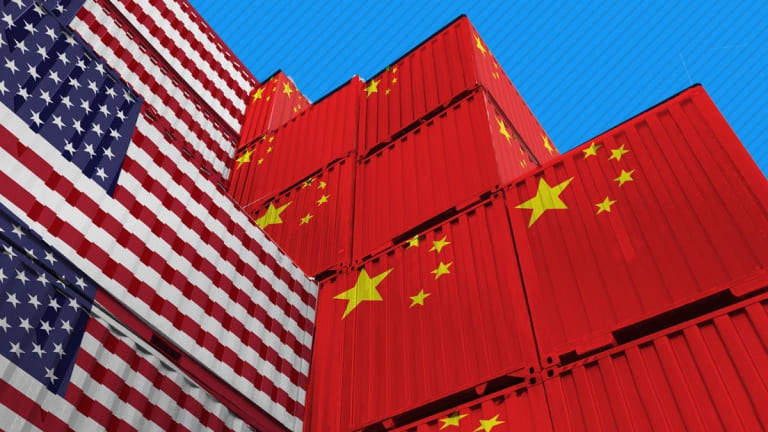 China Trade Deal Close: Reports
Bloomberg and the Wall Street Journal report that a deal between China and the U.S. is near.
Beijing and Washington are reportedly close to concluding a trade deal that could stave off upping tariffs and defuse tensions between the two economic powerhouses. 
Under the deal in the works, tariffs on Chinese goods would be drawn back or eliminated, according to reporting in Bloomberg. 
Meanwhile, the Wall Street Journal reports that China is possibly agreeing to cut tariffs and other blocks currently on U.S. agricultural, chemical and automotive products.
A week ago, President Donald Trump said the March deadline for upping tariffs on Chinese imports would be held off because of progress in negotiations.  
Trump and Chinese President Xi Jinping had originally negotiated a deal to hold off on upping threatened tariffs in December.
The White House had been saying it would increase the fees on $200 billion worth of Chinese imports from 10% to 25%.