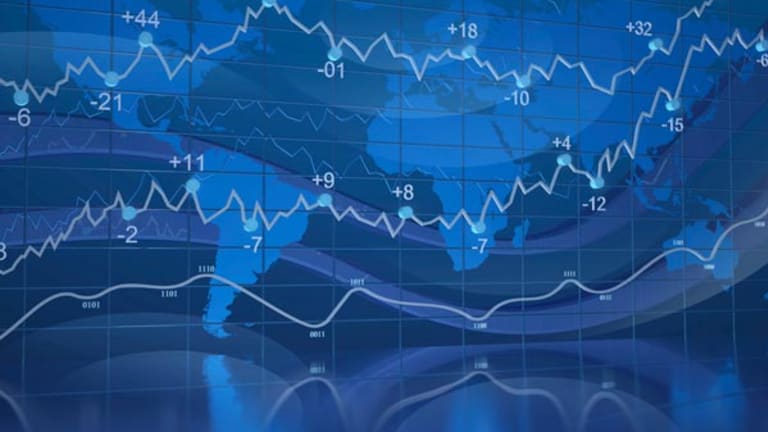 China Stocks Take Flight
The Hang Seng rallies 2.5% following the Fed announcement.
BEIJING -- China markets breathed a sign of relief a day after the Federal Reserve pushed through a moderate 25 basis-point rate hike in the U.S.
The Fed's relatively measured comments helped allay fears that a too-rapid or intense tightening regime might further damage the market.
In tandem with other global bourses, the Hong Kong market began selling off in mid-May on fears that hawkish monetary policy would hurt equities. Between May 11 and Thursday's close, the Hang Seng index lost 7.4% of its value.
But on Friday the index popped up 2.5% to 16,268. It marked the second day of green, a shift given the recent gloom.
The Shanghai Composite Index added 0.04% to 1672.
The Fed's move could make it easier for China to follow up with its own monetary tightening, which many analysts have speculated may be in the offing given recent surges in lending and money supply.
"We think it will probably create more room for the Chinese central bank to raise interest rates," said Yiping Huang, Citigroup's chief economist for Asia in a phone interview. But he said the central bank will probably wait for second quarter GDP numbers, which are expected to come out in late July, before making any moves.
A broad swathe of China shares joined in yesterday's Fed-related rally in New York: insurer
China Life
(LFC) - Get China Life Insurance Company Limited American Depositary Shares Report
was up 3% to $63.95;
China Southern Airlines
(ZNH) - Get China Southern Airlines Company Limited Report
gained 2.5% to $11.36; and
AsiaInfo
(ASIA)
Holdings advanced 1.5% to $4.10. Utility
Huaneng Power
(HNP) - Get Huaneng Power Intl Report
tacked on 2.3% to $26.06.
In Hong Kong trading Friday, power producers got a further boost on word that China will raise electricity prices as a result of higher coal prices. Coal, one of China's most abundant natural resources, fuels the vast majority of its power generation.
Retail electricity prices will go up 0.025 yuan per kilowatt hour, the National Development and Reform Commission said.
Huaneng, the largest listed power producer in China, owns or has stakes in 32 power plants on the mainland. It saw shares rise 3.5% to HK$5.15.
Another big player,
Datang International Power
, gained 3.8% to HK$5.40.A survey by Sohu.com showed 68% of respondents in China expect electricity prices will keep rising.