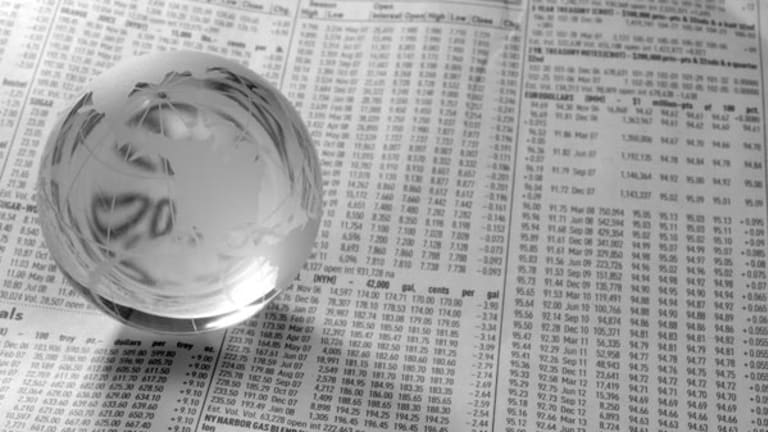 China Stocks Slide
Also, a look at the two leading Chinese travel sites.
Beijing -- Following the recent U.S. downtrend, the Hang Seng Index fell again Tuesday, closing off 1% to 15,609. The Shanghai Composite Index managed to add 0.4% to 1592.
In New York trading Monday, China names slid along with the broader averages.
Baidu
(BIDU) - Get Baidu Inc. 百度 Report
was off 4.8% to $78.75, while
51Job
(JOBS) - Get 51job Inc. Report
was off 7.6% to $20.05.
Ctrip
(CTRP) - Get Ctrip.com International Ltd Sponsored ADR Report
edged down 0.1% to $49.03 and
eLong
(LONG)
closed down 1.2% to $14.01.
Despite Monday's slip, online travel site Ctrip has stayed remarkably insulated from the recent global equities selloff, a resiliency that could be attributed to its market leadership in a major growth business: tourism in China. Since May 10, Ctrip's shares have surrendered a mere 1.9% in value. Compare that to a loss of 9.1% for the
Nasdaq
, 6% for the
Dow Jones Industrial Average
, and 9% for its smaller rival, eLong. Even accounting for the slight decline, Ctrip is still up a whopping 70% year to date.
For obvious reasons having to do with valuation, that doesn't mean it's a great time to load up on shares. But it's certainly a stock worth watching.
Investors could think of Ctrip as a neat play on China's steadily-expanding middle class, and the strength of this trend would not shock anybody who's spent time in a Chinese tourist hotspot like Lijiang and gazed on scenic canals cheek to jowl with seemingly the entire national population. If you haven't had that particular experience, trust that domestic tourism is a huge industry, and getting bigger every year.
According to China's own government tourist office, domestic tourism receipts rose 12% in 2005 to $66 billion. Much of that travel occurs during government-mandated week-long holidays in May and October that are intended to spur domestic spending, and of course at Chinese New Year, when urban Chinese head back to their family homes in the countryside. But an increasing number of middle-class urbanites now take vacation days on their own schedule, often in the summer.
Domestic business travel is expanding too. To be sure, most individual travelers and companies still prefer to buy their airline tickets from human travel agents in China, and then only after doing lots of comparison shopping.
But e-commerce is expected to become more popular as a credit card culture takes root. And already some consumers have started frequenting online sites, especially for less expensive stuff like the hotel bookings that are Ctrip's stock in trade.
Hotels accounted for 57% of the company's $20.9 million in first-quarter 2006 revenue, followed by flight tickets at 36%, with a small percentage coming from package tours.
Ctrip's commission per hotel room booking averaged $8.67 in the first quarter, while it typically made a $5.84 commission per plane ticket sold in the air ticket business.
For now, Ctrip and eLong basically enjoy a duopoly in the online travel market, though Ctrip is the acknowledged leader. But Ctrip is hardly a bargain. Even in May, when the stock was changing hands at a less expensive $45.30, Piper Jaffray's Safa Ratschy wrote that he found it "difficult to justify a higher price" and would keep his market perform rating. Since then shares have tacked on another $3.73.
Ctrip carries a heady P/E ratio of 38, based on Ratschy's 2007 pro forma EPS estimate of $1.29.
eLong is cheaper, in no small part because it's still unprofitable. But in May Deutsche Bank analyst William Bao Bean upped his rating on eLong from a hold to a buy, saying he expects the company to turn a profit in the third quarter of this year. eLong's hotel sales growth rate is now in line with that of Ctrip, and its air business should ramp up in 2007, he added. (Bean has a hold rating on Ctrip).
Of course, even assuming both companies keep business on track, the online travel business faces some macro risks, primarily the potential for an economic slowdown in China. Through monetary tightening and pressure on banks, Beijing is doing its best to lower the nation's supercharged growth, following an uncomfortably strong first quarter GDP gain of 10.3%. An ensuing slowdown could deal a setback to companies that sell discretionary services like travel. An outside shock like the spread of bird flu could also hurt regional travel (though it would likely hurt travel worldwide too).
Still, Ctrip's resilience is striking amid the broader selloff. In the Chinese 'Net sector -- hardly a haven of stability -- that's reason enough for investors take a closer look.