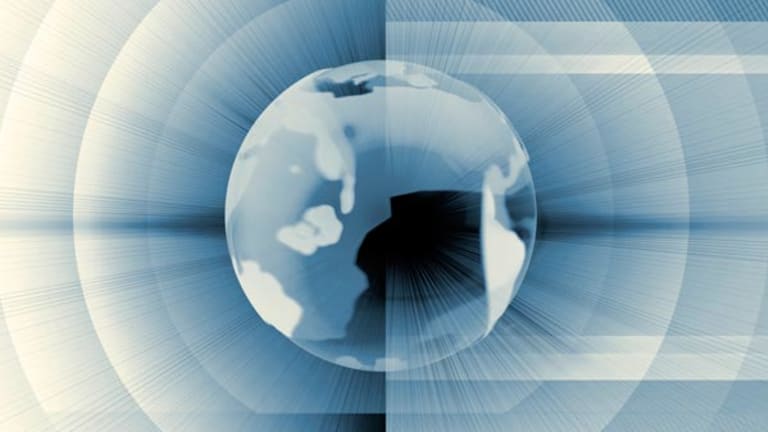 Publish date:
China Stocks for the Holidays, Part 2
Here are four more China stocks that look appetizingly cheap.
Here are four more China stocks that look appetizingly cheap.
This is the second part of my series on China stock picks for next year. (Here's
part 1
.)
My goal with this series is to identify companies worth following that I haven't mentioned yet.
OK, first up is
Worldwide Energy and Manufacturing USA
(WEMU.OB)
. When I met Jimmy Wang from Worldwide Energy and Manufacturing USA, I could sense the overwhelming optimism that got him into trouble earlier in the year. Their backlog last I checked is being serviced and it was larger than their price per share. Things are shaping up for a fourth quarter that makes you wonder why you didn't own this now.
I figure margins will improve, but not to where they were as demand picks up again. Did I mention uplisting? It's inevitable in my opinion starting now. Rumors suggested that $5 was when they were going to get taken "seriously." Taking a look at their forward guidance and their ability to make guidance in the past, I'd usually grin and move on. In this case, I would advise taking a second look, and a third.
In fact, RedChip gave a third quarter visibility update on Worldwide Energy and raised the target price to $8 as the company reiterated top-line guidance of $60 million. My opinion is that the comparable companies in the solar industry are significantly more expensive at this point. Eight dollars still doesn't appear high enough if the company's estimates going forward are accurate.
See the full report here
.
Now let's move on to the coal industry, which took a breather during the past year. Based on the conversations of the people on television, I should start looking at coal for 2010. Well, in 2009 coal was pretty darn good to me. My forecast is that things are going to keep getting better the longer I do nothing.
Puda Coal
(PUDA)
looks good to me. In fact, it's a steel at these prices (pun intended). I'll give you another coal idea in my next article.
If you failed to get Too Much Information, you can always Carbon Copy ME. Don't get it? OK,
China MediaExpress Holdings
( CCME), which used to have the ticker TMI, is another company that looks cheap on a forward basis. Assuming that management hits its targets (they earn shares when they do), the forward earnings guidance puts this company earning in the ballpark of $2 per share in 2010, and it's looking at around 25% growth going into 2011. Who is interested? Do note that if you know what you're doing, you can buy common stock through the warrants for $2 off, Christmas Special. But it's already a special in my opinion since it's at one-quarter the price of competitors
Focus Media Holding Limited
( FMCN) and
Vision China
(VISN)
.
OK, now it's time for that speculative idea.
Xodtec Group USA
(XODG.OB)
looks interesting as it is trying to mass market its LED lights across North America through various retailers. The company's latest press release suggests
Home Depot
(HD) - Get Report
,
Menards
,
Costco
(COST) - Get Report
,
Lowe's
(LOW) - Get Report
,
ACE Hardware
,
Do it Best
and
TrueValue
. I want to point out that I do not yet own this one but am watching attentively from the sidelines.
Today, I again tried my hand at shopping for Christmas presents. I spent a couple of hours wandering around
Kohl's
(KSS) - Get Report
, and my dad and I were able to find my mom a turtleneck. I came to the conclusion that shopping at this time of year consists mostly of waiting in lines rather than actually sorting through goods to be purchased.
Disclosure: At the time of publication, Bradford was long Worldwide Energy, Puda, and China MediaExpress
.
Glen Bradford is the CEO of ARM Holdings LLC. He's pursuing an MBA at Purdue University and gained recognition by trading his entire tuition in the stock market as well as that of his roommate. He intends to not lose money for his clients by buying the most undervalued companies that are making money and set to make more money that he can find. In March 2009, he was quoted for saying, "Uncertainty will certainly work for me."