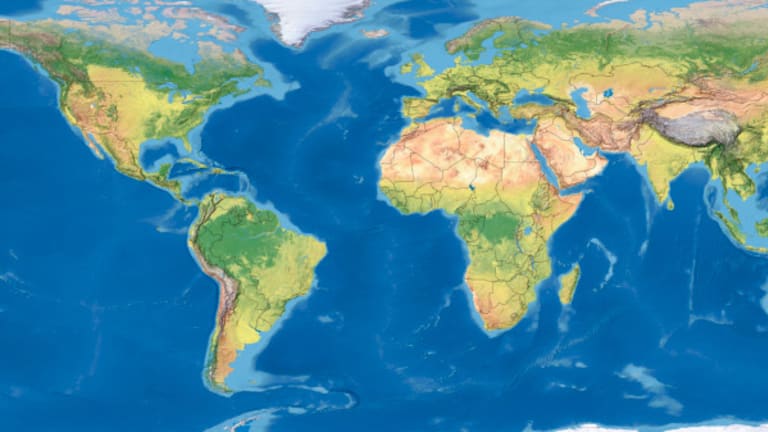 BEIJING -- The Hang Seng Index gained 0.2% Wednesday to close at 16,522, while the Shanghai Comp traded down 0.3% to 1740.
In New York on Tuesday, China stocks got a breather after several days of heavy selling in the wireless sector. Wireless play
Tom Online
( TOMO) gained 3.9% to $13.90 and
Linktone
(LTON)
was up 2.4% to $7.05.
China Finance Online
(JRJC) - Get China Finance Online Co., Ltd. Sponsored ADR Report
, which provides online data on securities that trade on mainland bourses, was up 4.1% to $5.64 after announcing the $1 million acquisition of a Shenzhen-based financial information database firm.
PCCW
( PCW) tumbled 9.1% to $6.40 after the Hong Kong telecom outfit said it would sell a 23% stake to a local financier, dealing a setback to two foreign firms that submitted bids earlier.
Offers from Macquarie Bank and an arm of private equity concern Newbridge had helped propel PCCW shares higher in recent weeks. PCCW stakeholder
China Netcom
(CN) - Get Xtrackers MSCI All China Equity ETF Report
was said to have opposed selling the carrier's assets to foreign investors.
However, a
Financial Times
report suggested the two foreign bidders remain interested and are still talking with PCCW even after Monday's news.
Also on the technology front, the $37 billion China semiconductor market is expected to grow another 18% this year, according to El Segundo, Calif.-based research firm iSuppli. That would put China on pace to easily top projected worldwide chip growth of nearly 10% this year, according to the latest June estimate from the San Jose, Calif.-based Semiconductor Industry Association.
Still, iSuppli flagged a sharp slowdown in revenue growth over the past couple of years on an expanding sales base.
In 2004, yearly chip sales in China jumped nearly 35% before decelerating to 13% growth in 2005.
"China's semiconductor demand has enjoyed a brisk annual growth rate for about two decades, and so it's not surprising to see some slowing of the growth as the demand base expands," said iSuppli in a release. Shenzhen, China-based analyst Byron Wu could not be reached for further comment.
Other factors are also expected to depress the pace of chip sales growth in China, at least in the near term, iSuppli said.
Strong demand that kicked off the first quarter of 2006 tapered off in the second quarter due to inventory build-ups in export-oriented mobile phones, DVD players and digital set-top boxes.Delays in the issuance of 3G licenses to China's telecom carriers are also hurting chip demand, since in the meantime operators have held the line on capital spending.
Finally, starting in July, a new European regulation that eliminates the uses of potentially hazardous chemicals in products has started to weigh on Chinese-made electronics destined for export. That may also dampen demand for chips used in goods bound for Europe.iSuppli also released its 2005 top 10 ranking of global chip suppliers in China on Tuesday.
Intel's
(INTC) - Get Intel Corporation (INTC) Report
strength in PC chips helped it keep its No. 1 position in China, with revenue of $5.8 billion rising 14%, iSuppli said.
In second place was
Texas Instruments
(TXN) - Get Texas Instruments Incorporated Report
, a supplier to major China players such as cell-phone maker Nokia and telecom gearmaker Huawei. TI's China revenue expanded 23% to $2.3 billion.
STMicroelectronics
(STM) - Get STMicroelectronics NV ADR RegS Report
elbowed out Philips Semiconductor and rose a spot to take third place with sales of $1.8 billion, up 21% from a year ago. ST benefited from its own restructuring as well as gains in emerging product areas in China such as digital set top boxes, iSuppli said.
Close behind in fourth place was South Korea's Samsung with $1.7 billion in China sales, up 28% from year-ago levels. iSuppli said Samsung claimed the biggest revenue increase in the top 10, aided by an expanding memory chip business and share gains in microcontrollers.
Philips fell to fifth place on weakening demand for its analog chips used in cathode ray tube television sets. TVs and monitors are now transitioning to use liquid crystal display technology instead.