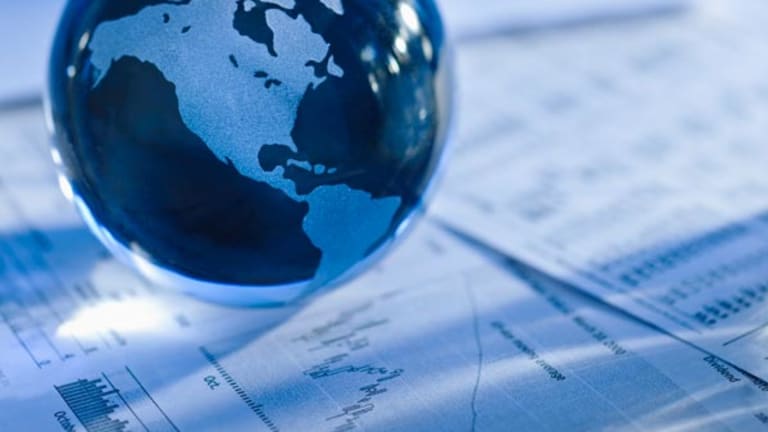 China Stocks End Mixed
Meanwhile, wireless names are crushed by new regulations.
BEIJING -- China stocks ended mixed Friday, with the Hang Seng edging up 0.1% to 16,460, while the Shanghai Composite declined 0.7% to 1730.
On Thursday in New York, some of the biggest China wireless names suffered a brutal sell-off, courtesy of new regulations from lead mobile operator
China Mobile
(CHL) - Get Free Report
.
Tom Online
( TOMO) lost 9.8% of its value to close at $17;
Kongzhong
(KONG)
fell 8.5% to $7.50;
Linktone
(LTON)
dropped 5% to $5.36; and
Hurray
( HRAY) was down 7% to $5.33.
The early read on policy changes was, to say the least, bearish.
The mobile sector had been nervously awaiting the news since late May, when rumors first surfaced that China Mobile planned to revamp some of its terms with local wireless services outfits (which provide short message service, multimedia messaging service and Internet portals over cell phones).
Based on initial reports after China Mobile's Thursday meeting with wireless companies, the regulations look likely to take an uncomfortably big bite out of wireless players' revenues, especially in the third quarter.
Under the new regime, wireless players must extend their free trial subscriptions and start sending customers monthly fee reminders.
Also, China Mobile will implement a much-feared double confirmation policy, according to Bin Liu, an analyst at telecom research firm BDA. Double confirmation requires subscribers to confirm twice when they sign up for new services, effective July 10.
Investment banking analysts did not mention the double confirmation change in notes that discussed the other policy shifts -- which in themselves will pose a substantial revenue drag. But BDA's Liu said China Mobile sent a circular to provincial operators on July 4 outlining the new confirmation policy in addition to the other two changes.
Double confirmation "is the most severe change and will have the biggest impact on SP
service provider revenue," he said.
After testing out the policy in provincial markets, China Mobile found that it sharply reduced revenue for service providers (and in turn for China Mobile, with which they share revenues). Liu Bin called the combination of new regulations "very strict," adding they seem likely to weigh on revenue growth at China Mobile and could potentially halve revenue for service providers in the second half of the year.
He said, however, that China Mobile appears willing to cede some revenues in order to clean up practices in the wireless sector.
Piper Jaffray analyst Safa Rashtchy, who did not factor the apparent new double confirmation policy in his forecast, predicted that third quarter revenue for the wireless services sector could dive as much as 40% as the policies take effect, with sales in 2007 falling 20% to 30% short of earlier expectations.
He said he expects to lower estimates for all wireless companies and review ratings on the pure wireless plays.
The companies affected are likely to offer more clarity on their second-quarter conference calls later this month. A Beijing-based spokesman for Tom said Friday that the company was still having internal discussions about the China Mobile shift and hadn't yet made any public comments.
Under the trial subscriptions component of the new policy, service providers will have to provide free services trial periods of 10 to 40 days, up from three to 10 days in the past -- a shift that could deprive wireless players of a decent chunk of revenue.
Also, existing subscribers will be sent fee reminders over at least the next couple months, possibly prompting some users to cancel their service.
In the long term, research firm Analysys predicted the new regulations will strengthen the position of the 10 top service providers that already own 56% of the wireless services market. While those companies claim respectable business practices, Analysys estimated that the smaller players draw about 30% of their income from "gray" areas (like spamming and price traps) that are likely to be cleaned up.
Eighteen months ago, an earlier round of regulatory moves to clean up content and improve billing helped the lead players gain share. "We believe this round of regulatory tightening will likely result in the same ultimately," said Lehman analyst Lu Sun in a note.
For investors seeking a haven from the wireless chaos, Piper Jaffray's Rashtchy pointed out that advertising-supported names like Sina, Sohu, Baidu and Focus Media would be relatively insulated from the China Mobile changes.
Though Sina does offer some wireless services, it's been aiming to lower its exposure to the sector and focus more on portal ad revenue. In that sense, the latest shift may actually provide somewhat of a benefit, Rashtchy pointed out.
Sohu's relatively small wireless subscription business would also help cushion it, and Netease will be impacted even less, he said.