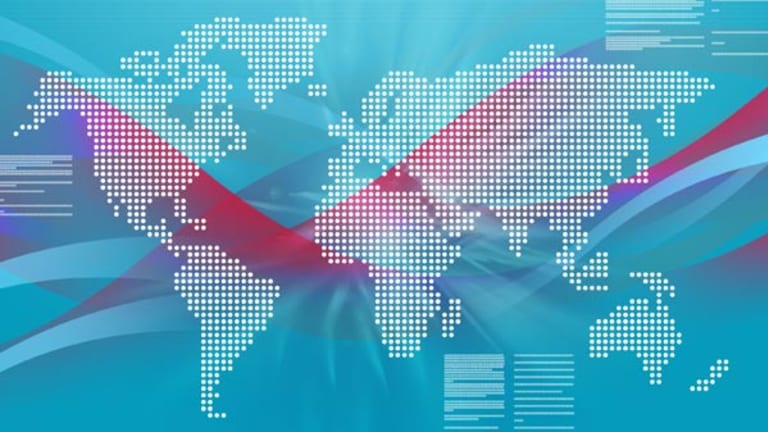 China Stocks End Mixed
Shanghai shares buck the trend and rise on IPO fever.
BEIJING -- The Hang Seng fell 0.6% Wednesday to 16,267, dragged down with most Asian markets by North Korean's missile test over the Sea of Japan. Stocks in Japan, South Korea and Australia also lost ground after the seven test firings on Tuesday and Wednesday.
Only one of the seven North Korean missiles was capable of reaching U.S. soil, officials say, and it reportedly blew up shortly after takeoff. Each of the seven missiles fell into the ocean before getting as far as Japan. Still, analysts warn that the escalation is an unwelcome development as local diplomats work to convince North Korea to give up its nuclear weapons ambitions.
Meanwhile, the Shanghai Composite Index tacked on an impressive 2.2% to 1718, aided by a big turnout for Bank of China's mainland debut.
In a bit of deja vu, for the second time in just over a month Asian investors flocked to invest in a Bank of China IPO.
The bank raised $2.5 billion in its Shanghai listing Wednesday as it issued 6.5 billion shares. Earlier, on June 1, Bank of China generated an attention-grabbing $11.2 billion in
an offering on the Hong Kong bourse.
In Shanghai, Bank of China shares shot up 23% from their issue price of 3.08 yuan (63 cents), closing at 3.79 yuan (47 cents). The stock reached as high as 4.050 yuan (51 cents) in intraday trading.
Analysts said they weren't surprised by the extent of the gains, however. Investor appetite for new issues is strong since just last month China
reopened its IPO markets after a one-year moratorium.
Also, new listings on the mainland benefit from what many describe as a speculative mindset common among retail investors. IPOs often rise at least 30% and at times as much as 70% or even 80% on their initial trading day.
Besides that, Bank of China, which has over 11,000 branches and is one of the four leading state-owned banks, offers mainland investors valuable exposure to the banking sector.
Though China's banking industry is considered to have strong growth prospects, as consumer products such as credit cards and mortgages become more popular, there are currently few financial stocks available on the yuan-denominated A-shares market. Major mainland banks China Construction Bank and Bank of Communications trade on the more liquid Hong Kong exchange, which mainland investors aren't yet allowed to access.
As a result, Bank of China shares have considerable scarcity value.
"With BOC being the largest bank ever listed in the domestic market, for fund managers it may be considered a must," said Tony Wu, an analyst for the China A Share fund of Scotland-based Martin Currie Investment Management, which invests in shares from China's domestic exchanges. He declined to say whether the fund bought shares.
Some press reports have speculated that Industrial and Commercial Bank of China, another of the Big Four state banks, might also list in Shanghai in addition to an expected overseas debut. But Wu said he wouldn't expect to see another IPO as big as Bank of China for some time, possibly until next year. "From a government perspective, probably one is enough
for now. They need to see the reaction of the market," he said.
So far, Bank of China shares have performed well since the Hong Kong IPO, rising 20% from the issue price as of Wednesday.
But notwithstanding strong investor demand, Bank of China still struggles with a legacy of corruption and mismanagement.
From an investment standpoint, it's hardly widows-and-orphans fare -- as attested to by the 20-page, novelette-sized "risk factors" section in its prospectus. It's a veritable laundry list of operational failings, citing "certain deficiencies" that run the banking gamut from corporate governance to branch control and monitoring, credit assessment, financial reporting, information technology and internal audits.
In setting the tone for Wednesday's trading, Bank of China's Hong Kong closing price Tuesday of HK$3.675, equivalent to 3.78 yuan, was an important reference point, said Luo Yi, a banking analyst for Commercial Securities.
After popping up to open at 3.99 yuan in Shanghai, shares later reverted to a level not far above their Hong Kong counterpart.
In Shanghai Wednesday, Bank of China shares closed 3.8% above the stock's Hong Kong closing price of HK$3.55 or 3.65 yuan.