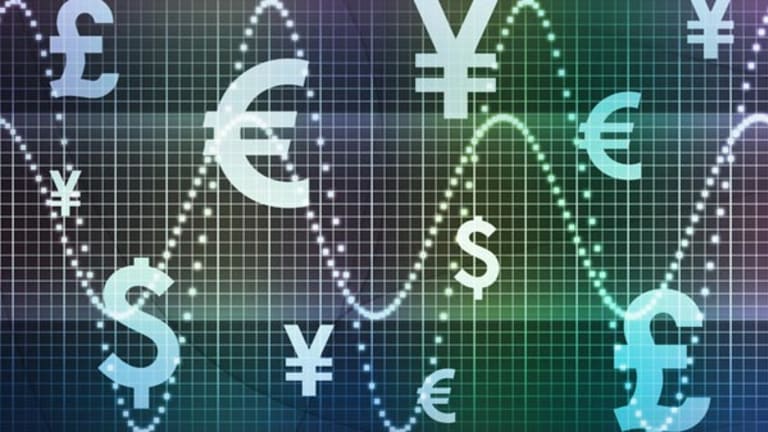 China Stocks End Lower
Also: how much pressure will Hank Paulson bring to Beijing?
BEIJING -- China markets closed lower on Thursday. The Hang Seng Index slid 0.2% to 15,743, while the Shanghai Comp was off 0.02% to 1639.
In New York Wednesday, China shares likewise dipped along with the major averages.
Shanda
( SNDA) declined 2.9% to $13.31;
China Mobile
(CHL) - Get China Mobile Ltd. Report
was off 1% to $27.09; and
China Telecom
(CHA) - Get China Telecom Corp. Ltd. Report
lost 0.4% to $30.91.
China must allow greater currency flexibility, but it needs first to upgrade its banks and financial system, Treasury Secretary nominee Henry Paulson said in Washington on Wednesday.
Speaking to members of the Senate Finance Committee, the chief executive of
Goldman Sachs
(GS) - Get Goldman Sachs Group Inc. (The) Report
said Washington ought to push "aggressively" for further financial sector reforms. Only after China has a fully functioning and modern financial system will it be able to liberalize the yuan, he said.
The Bush administration has assiduously pressed China to allow an upward rise in the yuan, hoping to ease the massive cross-Pacific trade deficit.
Paulson said the U.S. should "encourage them to move quicker there and show more flexibility," an approach in line with that of outgoing Treasury Secretary John Snow. In fact, Snow's policy of loudly jawboning Beijing proved less than successful. With the exception of last summer's one-off, 2.1% upward valuation in the yuan, the currency has so far appreciated only 1.4%.
It remains to be seen whether Paulson, who's personally quite familiar with China (he says he's visited 70 times), would in practice pursue a more diplomatic course by urging such changes behind the scenes rather than in public.
That said, it's no surprise that he should maintain a hawkish stance leading up to his confirmation. "Politically speaking, maybe that's the right thing to do," said Lewis Leung, Beijing-based head of international business at Harvest Fund Management, a joint venture with Deutsche Asset Management. But while Paulson may feel obliged to make such comments, Leung says it's unlikely U.S. pressure would prompt China to make any currency moves before it's ready.
Undoubtedly, Chinese officials don't want to be seen as too eager to appease foreign demands. Some analysts think the Treasury's decision not to label China a "currency manipulator" in a semi-annual report on foreign exchange issued this May might have given Beijing cover to allow a recent climb in the yuan, after several months of almost no change in value.
U.S. politicians tend to believe an upward move in the yuan is a panacea for trade problems, Leung noted. But it would also have a downside: Since an appreciation in the yuan would make Chinese exports more expensive for American consumers, it might actually have an undesired inflationary effect in the U.S.
Under the current currency regime, "To a certain extent what China can provide to companies like
Wal-Mart
is actually a service to the U.S.," he said.
For now, the valuation of the yuan is helping fuel a surge in the value of China's exports, which in turn is partly responsible for outsized growth in foreign reserves.
China press reported Thursday that foreign exchange reserves rose $30 billion in May to $925 billion, up 34% from a year ago.