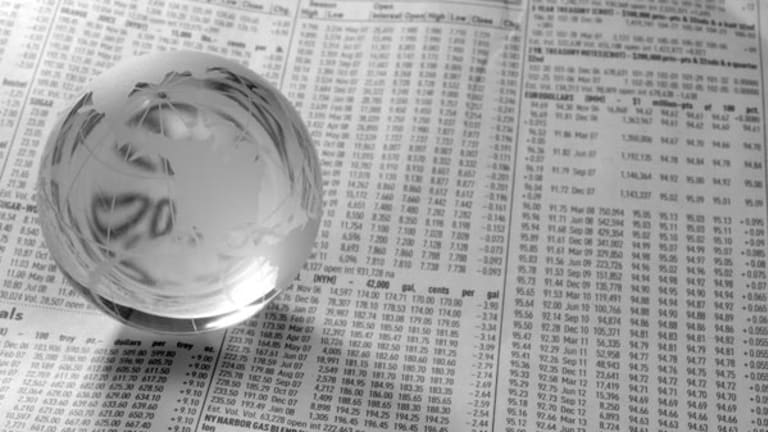 China Shares Post Gains
The Hong Kong index adds 0.9% to 16,603, and its counterpart in Shanghai is up 0.2% to 1734.
BEIJING -- Shares were higher in China Monday, as the Hong Kong index added 0.9% to 16,603, and its counterpart in Shanghai was up 0.2% to 1734.
That was a stark contrast to the horror movie that played out for China Net stocks in New York Friday, as the market digested a slew of strict new Chinese
regulatory policies for wireless names.
Tom Online
( TOMO) spiraled down 19.6% to $13.67,
Sohu
(SOHU) - Get Free Report
was off 8.7% to $23.62 and
Sina
(SINA) - Get Free Report
closed down 7.4% to $22.83.
Linktone
(LTON)
gave up 4.1% to $5.14, and
Hurray!
( HRAY) was off 2.4% to $5.20.
Late last week, news broke that leading cell-phone operator
China Mobile
(CHL) - Get Free Report
had endorsed a raft of new policies on wireless service providers aiming to reduce customer complaints, at the behest of the Ministry of Information Industry, China's telecom regulator. China Mobile's provincial offices have three weeks to submit their implementation plans, so it's not precisely clear when the revamp will take effect nationwide.
As for the substance of the changes, wireless firms will have to start offering free monthly trial periods and provide wireless service only after new customers have twice confirmed they want it.
Also, provincial operators are expected to begin canceling WAP (wireless application protocol, which allows cell-phone users to access the Internet) subscriptions that have been inactive for more than four months, and wireless firms will have to start billing for message services by the month, rather than per message sent.
Deutsche Bank's William Bao Bean downgraded a batch of names to a hold rating, including Tom, Linktone,
KongZhong
(KONG)
and Hurray, saying he's waiting "for better visibility on the degree and duration of policies."
Though most companies issued releases, they couldn't provide much clarity other than making clear the changes will hurt. On regulatory issues, China is far more decentralized than the U.S., making it hard to guess what will actually play out in China's 31 provinces.
"At this point, it is uncertain what policies will be put into place, in what provinces and whether once implemented, how long they will stay in effect if they prove ineffective or onerous to users," Bean said in a note.
Some industry observers think it's possible that the biggest, strongest companies could eventually end up grabbing more market share as weaker players get driven out of the market.
In the meantime, as Tom acknowledged in a release Friday, the policies will likely make it both harder to acquire new subscribers and more likely for current subscribers to cancel.
Among the comments from the sector:
Tom said it's still trying to assess how much revenue would be hurt, but that it's likely to be "significantly" worse than the 15% sequential drop that it outlined last month, excluding its acquisition of Infomax. At the time, management considered a decline on that order the worst-case scenario. Tom said wireless Internet revenue made up roughly 94% of its $48.6 million total in the first quarter.
Sina said it will give more detail in its second-quarter earnings report in early August, but echoed the sentiment that the effect will be significantly negative. About 49% of its first-quarter revenue of $46.7 million were from mobile value-added services.
Sohu said the policies are expected to reduce its wireless revenue by $1.5 million to $2.5 million per quarter for the third and fourth quarters this year. In the first quarter, Sohu drew 26% of its $31.3 million in sales from wireless revenue.
KongZhong cut its fiscal-year sales outlook to between $85 million and $105 million, down from the $110 million to $115 million forecast it made in May. In the first quarter, KongZhong's $27.9 million in revenue was all drawn from wireless value-added services and wireless Internet portal.
Hurray, which offers ringtones, said the policy will have "significant negative impact" in the third and fourth quarters. Wireless revenue accounted for about 88% of its first-quarter revenue of $14.6 million.