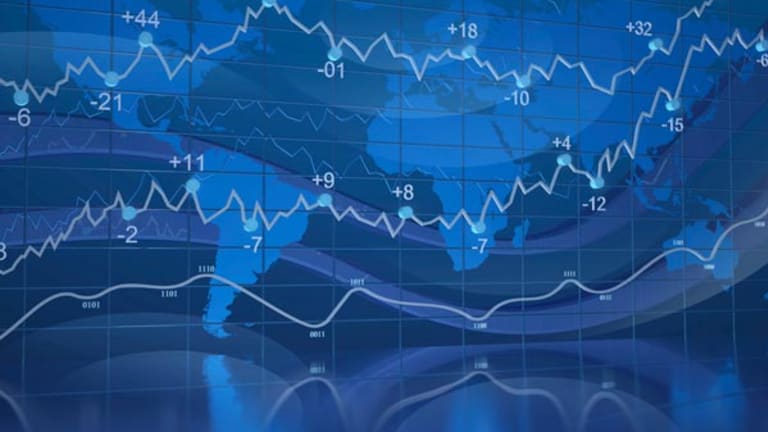 China Shares End Mixed
Meanwhile, an Intel venture fund finds four more investments.
BEIJING -- The Hang Seng ticked down 0.2% Tuesday to close at 15,775, while the Shanghai Composite Index gained 0.4% to 1640.
On Monday, China shares traded lower in New York.
Hurray
( HRAY) was off 4.4% to $5.47,
The9
(NCTY) - Get The9 Limited Report
fell 0.7% to $21.95, and
51Job
(JOBS) - Get 51job Inc. Report
was off 0.8% to $20.39.
As it celebrates its one-year birthday,
Intel's
(INTC) - Get Intel Corporation Report
$200 million China technology venture capital fund has made an additional four investments, bringing the total to 12 in as many months, the chipmaker said Monday.
Intel declined to comment on how much of the fund it has spent or the size of the latest deals. But its venture operation usually takes small minority stakes of $1 million to $5 million per holding.
The latest companies to receive funding include Campus Media, which runs an advertising network in university cafeterias in China; Montage Technology, which designs mixed-signal chips; Winking Entertainment, a software development outsourcing company that focuses on 3D online games; and Star Softcomm, which provides PC maintenance software.
Intel Capital president Arvind Sodhani called China's technology market "a leader both in terms of product innovation and IT deployments."
While some of those technologies are leading edge, the venture arm has also made investments in simpler fare tailored more for the Chinese market, such as the low-end cell phone technology called PHS (personal handy-phone system) that competes with regular mobile phones.
"We don't have a one-size-fits-all kind of investment profile," Intel Capital director Duane Kuang told reporters last year in Beijing.
When the China fund was created last year, Intel said it was the first time it had set aside a pool of money earmarked for one geographic region. Since then, it's created an even bigger, $250 million fund in India, a $50 million fund for the Middle East and Turkey, and a $50 million fund for Brazil.
The move highlights Intel's efforts to promote demand for chips in PCs and cell phones in emerging markets throughout the world, offsetting relatively slower growth in more developed regions.
In 2005 Intel Capital inked about 140 deals worth $265 million, of which about 60% were made in markets outside the U.S.
Intel Capital president Sodhani, who took up his post in March 2005, said one of his priorities would be to expand Intel Capital's investments in emerging markets.
Last year the U.S. accounted for only 15% of Intel's global revenues of $38.8 billion, at $5.7 billion. China was close behind with $5.3 billion in sales. Intel didn't break out revenues for India, Brazil or other emerging markets.
To be sure, it's hard to say what portion of those China sales went into hardware sold to Chinese consumers. Some of the chips would have been used in products intended for export out of China.
But Intel has steadily increased its investments in China in hopes of fostering domestic demand for its silicon.
The size of the current China fund is roughly equal to the $200 million that Intel invested in China and Hong Kong in the five-year period from 1998 to 2003.