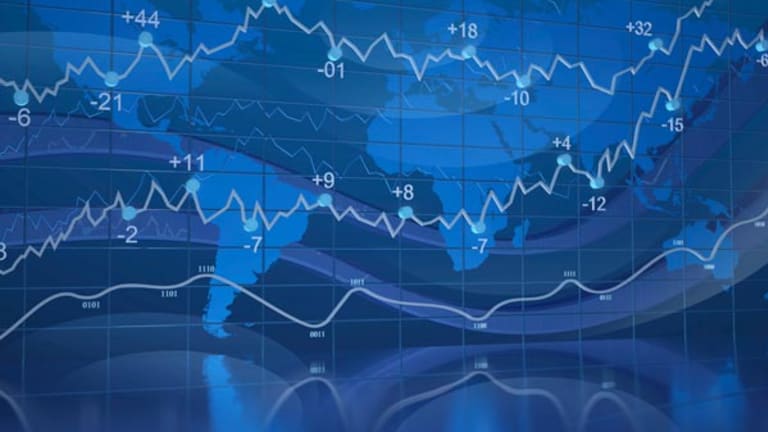 China Shares End Mixed
Meanwhile, weighing differing philosophies in Internet search.
BEIJING -- Hong Kong's Hang Seng stock index reverted back to its recent downtrend Friday, losing 0.1% to close at 15,809. The Shanghai Composite fared better, gaining 0.6% to 1606.
Chinese shares were mostly lower in New York Thursday, though a handful managed small gains, including
Kongzhong
(KONG)
, up 0.5% to $10.05, and
Ctrip
(CTRP) - Get Ctrip.com International Ltd Sponsored ADR Report
, up 2.5% to $19.47.
Baidu
(BIDU) - Get Baidu Inc. 百度 Report
was off 5% to $80.20 on news that
Google
(GOOG) - Get Alphabet Inc. Report
sold its roughly 2% stake in the company, which now stands as the top-ranked search engine in China.
So can Google succeed alone in China? China hardly makes a dent in its finances at this point, but the company has talked up its hopes of making inroads into the market.
Yet it's slogged through a rough period lately. The giant search engine has fallen to third place in
market share, after Baidu and second-ranked
Yahoo!
(YHOO)
, and experienced a spate of service problems that have
left its site inaccessible at times.
A comparison with Yahoo is instructive, since it's emerging as the stronger foreign player. Yahoo China now ranks as the 12 most popular site worldwide, according to web traffic rankings from Alexa.com. It's risen three spots over the past three months, notes Stewart Barry, an analyst at ThinkEquity.
After an uninspired beginning operating solo in China, in August 2005, Yahoo! surrendered that strategy, bought a 40% stake in auction site Alibaba and essentially handed off operations to its new Chinese partner.
It hasn't hurt that Yahoo! has slavishly complied with Beijing's demands. The company has been criticized in the U.S. for handing Chinese officials data from an email account used by a Chinese reporter, who was subsequently sentenced to ten years in jail.
Google, in contrast, has taken some pains to safeguard users. Rather than put account users at any risk that their data could be used against them, it simply doesn't offer email through its Chinese language service. Unlike Yahoo!, it alerts Web searchers when its Chinese language search engine censors controversial topics.
But Google's "highly principled end-user focus" will likely work to its detriment in China, ThinkEquity's Barry concluded in a research note.
Yahoo!, taking an entirely different approach, realized that "gritty business practices and realpolitik" are best handled by Chinese firms and thus opted for a tight relationship with Alibaba, Barry adds.
He argues that in China, "partnerships with local Internet firms could be the model to beat" -- at least judging from Yahoo's experience over the past year.
If so, Internet and media ventures may prove to be an anomaly. Many foreign companies in other sectors are trying to exit joint ventures made back when they had no choice but to partner up. In newly liberalized industries like retail and advertising, multinationals have been buying out their Chinese partners over the past year.
But it's also true that companies steeped in a U.S. Internet model -- such as Yahoo! before its tie-up with Alibaba -- seem to have trouble anticipating what Chinese web users want. China has so far followed technology trends originating in Korea and Japan (such as the popularity of online gaming, or sending short messaging over cell phones instead of using email) rather than the U.S.