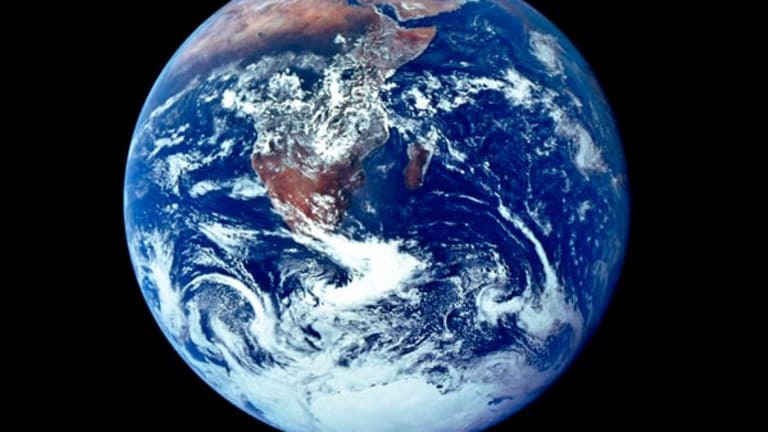 China Shares End Lower
Meanwhile, Tom Online makes a wireless services acquisition.
BEIJING -- Markets in China slumped on Tuesday, with the Hang Seng off 2.5% to 15,234 and the Shanghai Composite Index declining 0.3% to 1548.
Chinese shares also lost ground in New York Monday along with the broader market. Online gaming firm
Shanda
( SNDA) fell 3% to $13.10 and wireless services firm
KongZhong
(KONG)
was down 6.3% to $10.51.
Top-ranked China wireless services player
Tom Online
( TOMO) fared slightly better, losing 0.6% to $18.64.
Analysts gave a thumbs-up to Tom's Monday announcement that it will acquire 100% of Infomax, another player in the wireless services sector. The earn-out deal values Infomax at up to $75 million in cash, depending on its 2006/07 profits, and is expected to close in the second or third quarter of this year.
Tom expects the deal to be accretive to earnings, chipping in an extra 13 cents per American depositary share starting in 2007.
On a conference call discussing the deal, Tom also shed some light on the possible sales consequences of a much-rumored policy overhaul at leading mobile operator
China Mobile
(CHL) - Get China Mobile Ltd. Report
. Investors have lately bid down the entire wireless services sector on
nervous speculation over the changes might affect sales.
Between wireless jitters and the emerging markets rout, Tom shares have shed a third of their Nasdaq value since May 8 (which roughly marks the start of the bearish turn in global markets).
But before we get to the potential changes afoot for mobile players in China, let's take a look at Tom's purchase of Infomax, a case study in how entertainment and wireless services are converging for China's mobile-obsessed consumers.
Newly-acquired Infomax generates sales by providing interactive services to television viewers through partnerships with Chinese TV stations, most notably China Central Television 2.
Though the national TV channel is known for its finance focus, it also offers kitschy, popular fare like "Dream China," an American Idol knock-off, and "6 + 1," in which four rhythm-challenged, average folks receive professional singing and dance training for six days, then hit the stage to perform on the final day.
Just as with similar shows in the U.S., audiences get to choose the best performer on programs like these. Infomax offers the mobile service that lets television audiences cast their votes by cell phone.
Last year Infomax generated 85% of its $15 million in revenue through such short message services (SMS). It makes additional sales by allowing TV viewers to send photos of their favorite shows, accompanied by ringtones or music, over their mobile phones.
The Infomax buy fits within Tom's broader strategy of diversifying its entertainment- and sports-related services.
The deal also complements the company's August 2004 purchase of another wireless services player, Treasure Bay, through which Tom became the exclusive wireless content provider with leading sports channel CCTV 5 (now getting big viewership in China as it airs the World Cup).
ThinkEquity analyst Michael Zhang hailed the Infomax buy as "strategically significant," saying it further diversifies Tom's services line-up and strengthens its distribution.
Deutsche Bank's William Bao Bean likewise called the acquisition a positive step for Tom since it helps policy risk from potential China Mobile changes. "Now partnered with both CCTV2 and CCTV5, Tom can offer operators content which operators cannot source directly, giving them leverage," he said in a note.
On Monday, Tom also gave a heads-up as to the possible effect of a rumored overhaul on wireless service players by China Mobile, if it were to be implemented July 1.
Most speculation (as with all such industry whispers, no one knows exactly where they started) centers around the notion that China Mobile might require SMS and multimedia messaging services (MMS) services to be paid for with a flat monthly fee. Right now, consumers who subscribe to jokes, horoscopes, ringtones or related services from Tom pay each time they receive an SMS or MMS, so switching to a flat fee format might reduce revenues from heavy users of Tom's services.
Other industry talk has suggested there may be a clean-up of "silent users" who pay for wireless access portal services but don't actually use them.
Management said yesterday that if Tom hadn't bought Infomax and China Mobile were to implement such policies, under the worst-case scenario Tom could have seen its quarterly sales dip 15% on a sequential basis. But expected Infomax revenues should cancel out any negative impact from a policy shift.
That said, local investors are inclined to await further say from China Mobile itself. In Tuesday Hong Kong trading, Tom shares dipped along with the Hang Seng index, down 3.1% to HK$1.86.