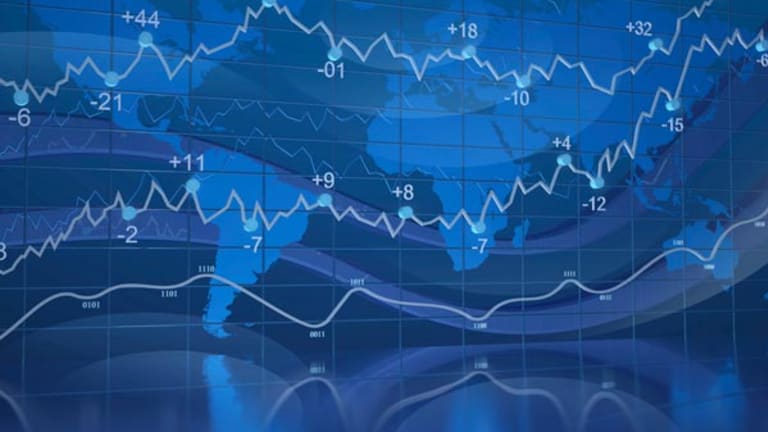 China Shares Close Mixed
Hong Kong slips, but buyers lift the market in Shanghai.
BEIJING -- Stocks were mixed overnight in China, as markets in Hong Kong slipped 0.7% to 16,490, while in Shanghai, buyers sent equities higher by 0.7% to 1746.
In New York trading Monday, wireless services outfits were in the red again.
Linktone
(LTON)
lost 12.7% to $4.49 after it said
China Mobile's
(CHL) - Get Free Report
new
regulatory policies will weigh on its sales and earnings for the rest of this year.
Linktone echoed the warning issued by many of its peers over the past two days, saying the changes in subscriber and billing practices will likely result in it adding fewer new users. The company also predicted it will suffer a higher cancellation rate and spend more money to acquire subscribers.
The mobile operators tasked with carrying out the new rules fared better, with China Mobile up 1.9% to $29.34 and
China Unicom
(CHU) - Get Free Report
gaining 1.3% to $9.12.
Meanwhile, on the economic front, China's government said Monday that it posted a record monthly trade surplus of $14.5 billion for June. Exports rose 23.3% from a year ago, higher than the consensus expectation for 22.6%, while import growth of 18.9% was slightly below estimates of 21%.
ING economist Tim Condon pointed out the news comes just ahead of the one-year anniversary of Beijing's decision to allow a one-time, 2.1% upward increase in the valuation of the yuan.
Against that backdrop, Condon said in a research note that "we expect the strong export growth and record trade surplus to fuel another round of China-bashing on the exchange rate." U.S. politicians have complained the revaluation didn't go nearly far enough, especially given that the yuan has seen only meager appreciation since then. A weak yuan relative to the dollar makes Chinese exports cheaper for U.S. consumers, thus fueling the U.S. trade deficit with China.
When Henry Paulson was sworn in as U.S. Treasury Secretary, Senate Finance Committee member Charles Grassley said he wanted Paulson to "be very, very tough on China's currency issue," Condon observed.
Certainly, the yuan has seen some movement recently. UBS economist Jonathan Anderson wrote in a research report that after two months of staying near the 8 yuan to $1 level, China's currency has been closing consistently below that ratio in the past few weeks. On a month-over-month basis, he said the yuan has been strengthening at a 3% annualized pace. Still, he doesn't expect to see another revaluation.
At least in the context of the trade surplus, some say U.S. pressure to allow further yuan appreciation is off the mark. Central bank president Zhou Xiaochuan has argued that China's trade surplus owes more to its low-priced labor force, pointing out that many of the exporters within China are in fact foreign companies who've outsourced manufacturing.
Amid the chatter about what's in store for the yuan, it's perhaps no surprise that last week a rumor swept through the markets saying the central bank was about to convene an emergency session to talk over new exchange-rate reform policies. However, it never came to pass.