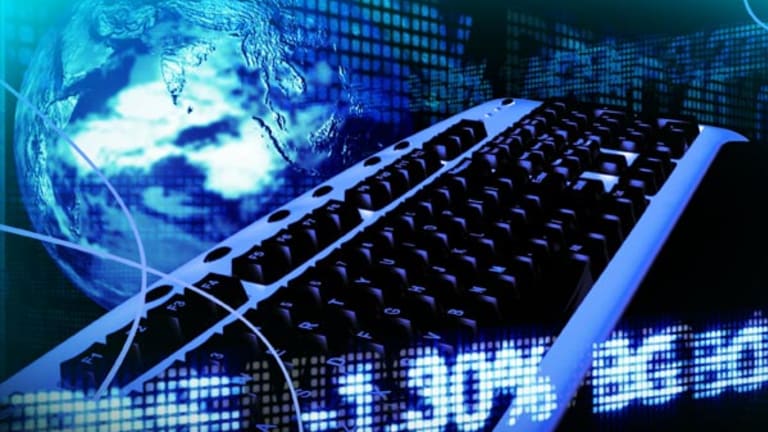 China Shares Close Mixed
Meanwhile, has the selling and Sina and Sohu gone on too long?
BEIJING -- The Hang Seng Index added another 1.1% Thursday, closing at 15,827. Shanghai's Comp ticked down 0.1% to 1596.
China shares jumped amid a broader rally in New York on Wednesday. Among the gainers were
Sina
(SINA) - Get SINA Corp. Report
, up 4.5% to $24.05, and
Sohu
(SOHU) - Get Sohu.com Limited Report
, up 3.3% to $25.66.
After a long stretch of trading days that ranged from wishy-washy to painful, it was a welcome day of unequivocal green.
Besides suffering from the global equities sell-off of the past six weeks, many tech stocks in China have lately lagged as the market broods over
rumored regulatory changes in the wireless value added services (WVAS) arena.
But staking out a contrarian position, Susquehanna analyst Ming Zhao argues investors may have gotten too bearish. Take Sina, which has lost 18% since hitting a year-to-date peak May 4. Zhao says WVAS concerns are likely overstated, since Sina is primarily a play on the strength of online ads. Ads will account for an estimated 81% of the company's profits in 2007, with WVAS kicking in a mere 9% of the bottom line.
Moreover, channel checks suggest Sina and Sohu are both likely to see strong ads growth in the second quarter, Zhao adds. Over the long term, online ads are likely to continue taking share from traditional media and should benefit as the 2008 Beijing Olympics boost advertising in China.
The gloomy buzz on WVAS is "insignificant for Sina," Zhao concludes, and investors should consider accumulating shares while the stock's in the doldrums.
Meanwhile, some market watchers believe recent dealmaking in the Chinese airline industry could boost shares of the weaker state-run carriers, which may now be forced to seek outside investors.
Two weeks ago, when highly regarded Hong Kong carrier Cathay Pacific clinched a $1 billion deal to take full control of Hong Kong Dragon Airlines, it also strengthened its relationship with state-run carrier Air China.
As part of the deal, mainland carrier Air China took a 17.5% stake in Cathay and Cathay increased its 10% stake in Air China to 20%.
While the deal should benefit Air China, it leaves China's two other state-run carriers, both loss-making, looking a bit adrift.
But on Thursday, Morgan Stanley upgraded its rating on China Eastern Airlines to an equal weight from an underweight, saying the carrier could be an "attractive stake for foreign airlines looking for access to China's booming aviation market." China Eastern, whose base in the business hub of Shanghai, would likely enhance its appeal, has reportedly been in talks with Singapore Airlines.
Since January 2005, CEA's shares have declined 37% due to higher jet fuel prices and competition.
Lim also upgraded China Southern Airlines to equal weight from underweight, citing valuation. CSA shares have lost nearly a quarter of their value year to do, and he reckons the stock is now fairly valued. However, he said it's less likely to attract an outside investment than China Eastern.
Indeed, China Southern is in the red partly because its state-owned parent company lost money in the stock market, according to local analysts quoted in Chinese economic magazine
Caijing. Caijing
also said two China Southern executives are awaiting prosecution on charges of illegally using corporate funds to make investments.