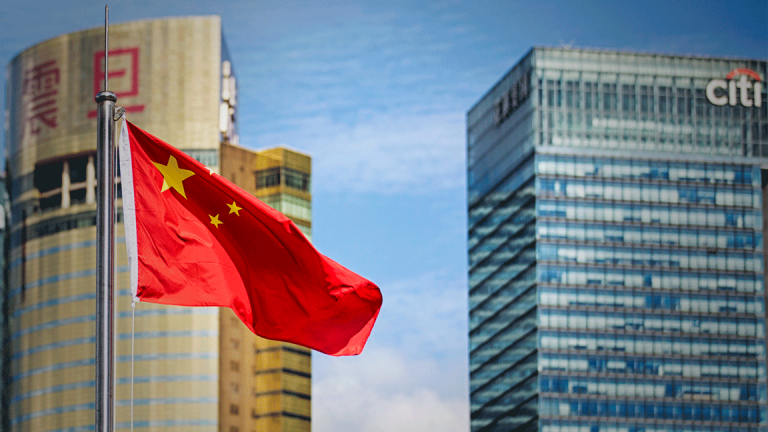 China's President Xi Jinping Tells Boao Forum He Supports Opening Markets
Amid easing trade war tensions, Chinese leader hints at reforms, advocates economic integration.
Chinese President Xi Jinping focused on his support for opening up markets and regional economic integration in his keynote speech Tuesday at the Boao Forum for Asia, his first speech since trade tensions arose between China and the U.S.
Asia benchmarks were higher throughout the region Tuesday, while U.S. stock futures also rose in late after-hours trade.
According to a report in the South China Morning Post, Xi's speech was in the spotlight against a backdrop of worries about a trade war between the U.S. and China, and worries that China is losing its appeal for global investors.
The SCMP said the points from Xi's speech included:
China is committed to opening market access and strengthening intellectual property protections. Xi hinted at reforms that would allow foreign car makers to have wholly-owned factories, a boon for companies like Tesla (TSLA) - Get Tesla Inc Report .
Without making specific references to Donald Trump, Xi painted China as the defender of globalization and multilateralism, according to the SCMP report.
The report stated Xi only made a brief reference to free trade ports, which were widely expected to be one of the main announcements during the Boao Forum. The Post has previously reported that Hainan, where the forum is being held, could be one of the locations chosen for a new port.
Stocks in Asia were broadly higher Tuesday, following the speech. Japan's Nikkei 225 was up 234.80 point, or 1.08%, to 21,913.06. In Hong Kong, the Hang Seng index added 248.43 points, or 0.82%, to 30,478.01. Stocks Shanghai were 0.74% higher, and the benchmark in Singapore rose 0.23%.
Shortly before midnight Eastern, Dow futures were sharply higher, adding 1.06% to 24,266. S&P futures rose 0.95% and Nasdaq futures gained 1.34%. Crude oil futures also rose, gaining 0.55%.
On Wall Street Monday, U.S. stocks rose following tweets from Donald Trump that appeared to indicate the U.S. was softening its approach in its trade battle with China. 
In a tweet on Sunday, April 8, Trump said: "President Xi and I will always be friends, no matter what happens with our dispute on trade. China will take down its Trade Barriers because it is the right thing to do. Taxes will become Reciprocal & a deal will be made on Intellectual Property. Great future for both countries!"
The Dow Jones Industrial Average rose 46 points, or 0.19%. The S&P 500 gained 0.33% and the Nasdaq was up 0.51% as tech stocks were a standout Monday.