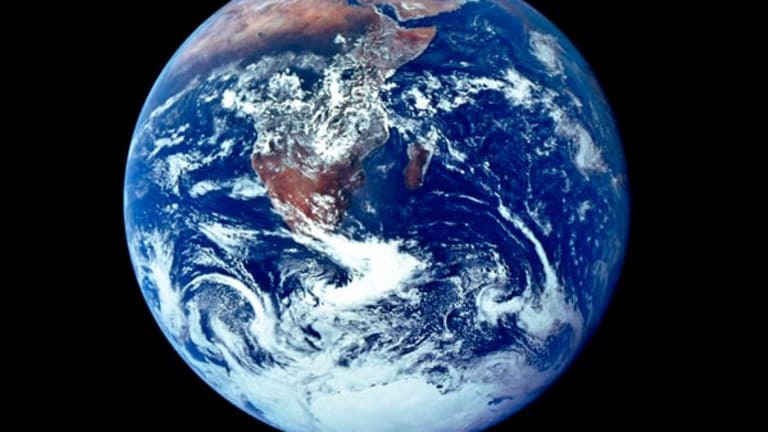 China Linen Heating Up
China Linen Textile has demonstrated consistent revenue and earnings growth.
NEW YORK (
) -- If you haven't already gleaned, I would like to highlight undiscovered investment opportunities in the Chinese micro-cap universe.
Some of the top performers I emphasized in 2009 included
China Green Agriculture
(CGA)
,
China Marine Foods
(CMFO)
,
Hong Kong Highpower Tech
(HPJ)
),
Telestone Technologies
(TSTC)
, and
China Agritech
( CAGC).
I will continue to identify Chinese stocks to fuel my portfolios in 2010. When scouring equities, I put companies to the test to determine if they make the grade as a "GeoBargain," a term that refers to a company that meets a number of criteria, including 30% EPS growth, margin expansion, and a return on equity of 15%, among others. I also validate qualitative attributes that offer positive reinforcement to my analysis.
With that in mind,
China Linen Textile
(CTXIF)
, a company engaged in the production and sale of linen yarn and various types of linen fabric, meets meets
of my investment criteria.
Most importantly, its 2010 earnings per share are forecast to grow 39.3% to 39 cents, yielding a meager P/E of 4.4. Value investors may also take note that its shares are selling at only 1.72 times its book value of 99 cents per share.
My rationale is further supported by several key aspects of China Linen's growth and its increasing presence in the global Linen industry, including its its past performance and the industry segments it has targeted.
There are four reasons behind my enthusiasm for the stock. First, the company has shown it can grow sales and earnings consistently. Revenues have grown linearly from $8.4 million in 2004 to $22.9 million in 2008. Operating income has essentially followed suit, jumping from $549,000 to $4.0 over the same period.
Although 2008 income from operations decreased slightly from the 2007 to 2008 period, China Linen was still able to increase sales in a challenged economy while maintaining profitability. This is due to the company's high-margin emphasis.
The first nine months of 2009 have echoed China Linen's positive financial trend as sales for the period ended September increased 15% to $20.6 million. Operating income for the 2009 nine month period have risen 46% to $5.1 million.
Second, the Chinese consumer's appetite for a higher standard of living is spurring an increased demand for higher quality linen. A strategic move to increase domestic penetration will enable the company to target a growing niche segment in a mature market. China Linen also has significant opportunities to grow via greater province coverage. Currently, the company covers 11 provinces, up from nine provinces in 2008. In 2010, the company hopes to have market presence in 15 provinces.
Third, to accelerate growth China Linen plans to become more involved in the "Linen Industry Chain," which includes raw material planting,. fiber production, yarn spinning, fabric weaving and dyeing and finishing. Managementsaid that it will focus currently on yarn spinning and fabric weaving. In the future, the company plans to expand its operations to include all aspects of the industry chain.
In our conversation with company management, they indicated that its involvement in the dyeing and finishing cycle should lead to higher profit margins. The eventual goal to cover the entire chain may afford China Linen many years of growth through continued margin expansion and increased sales, while it gains a competitive advantage through quicker customer delivery and a broader quality product offering.HELP
Finally,
pointing to a recovery in China exports bodes well for China Linen's international business and rounds out an already intriguing growth story.
Please note that the company's 2010 EPS guidance of 39 cents is based upon the completion of a financing transaction. Normally, we would wait for the financing to occur before coding a company as a GeoBargain, but the low relative valuation combined with confidence that the market will afford China Linen a funding opportunity has prompted us to step outside the box.
Heading into 2010, other stocks that meet a majority of our investment criteria include
China MediaExpress Holdings
( CCME),
China Armco Metals
( CNAM),
China-Biotics
( CHBT),
Harbin Electric
( HRBN) and
China Yida Holding
(CNYD)
.
-- Written by Maj Soueidan in Skippack, Pa.
Please note that due to factors including low market capitalization and/or insufficient public float, we consider CTXIF to be a small-cap stock. You should be aware that such stocks are subject to more risk than stocks of larger companies, including greater volatility, lower liquidity and less publicly available information, and that postings such as this one can have an effect on their stock prices.
At the time of publication, Maj Soueidan was long China Linen Textile. Maj Soueidan founded The Market's Edge, Ltd. in 1994, The Markets Edge Hedge Fund in 2006 and GeoInvesting, LLC in 2007. Through his involvement with the equity markets, he developed the strategies that are now at the core of the hedge fund and
. He currently leads a team of researchers and analysts (the GeoTeam) that help investors identify opportunities in today's volatile stock market. The team uses fundamental criteria to analyze stocks in the micro-cap to small-cap arena.