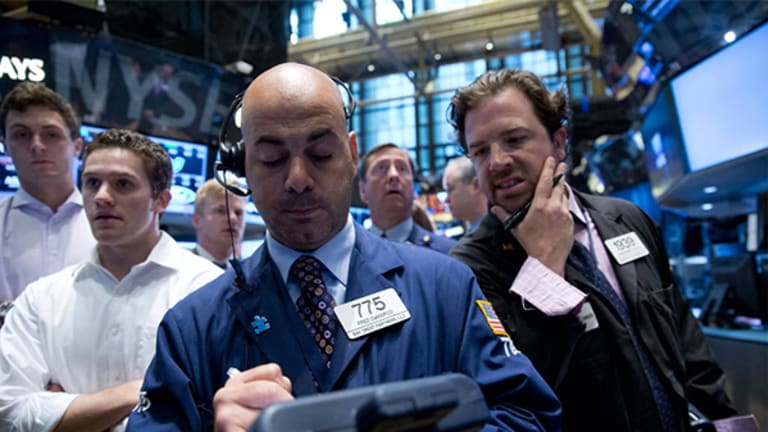 China Large-Cap Stock Chart Shows More Downside
The weak technical position of the iShares China Large-cap ETF has me worried with the next chart support around $25.
NEW YORK (TheStreet) -- The weak technical position of the iShares China Large-Cap ETF (FXI) - Get iShares China Large-Cap ETF Report has me worried. Despite the significant decline the market has suffered already, the charts suggest further losses could ensue.
In the four-year weekly candlestick chart of FXI, above, we can see a strong rally unfold in 2014 and part-way through this year. Prices for this popular ETF rallied from $33 to $53, but in approximately four months, this impressive advance evaporated. The second feature of this chart is the broad, sideways trading range that fenced in the trading in FXI from $33 to $42 for around two years. Once prices decisively broke out to the upside last year, the broad trading range became what chartists call support -- an area where buying interest should develop to halt the slide.
In the 1970s, I learned about a legendary trader at fabled Commodity Corporation in Princeton, N.J. Commodity Corp. benefited handsomely from the 1973-1980 commodity boom. Amos Hostetter was a trend follower with years of market savvy under his belt. Hostetter told newer traders that if a stock or commodity went more than halfway through a support area, it was likely to go all the way through. Glancing up at our first chart of the FXI again, we can see that the FXI has pushed more than halfway through the $42-$33 support zone. What can we expect now from Hostetter's trading rule?
In our long-term chart above, we can see the dramatic 2007-2009 decline in the FXI. Applying Hostetter's observation about the breaking of support gets our eyes moving left to the 2008-2009 bottom. The next chart support for the FXI would be the $25 area, and this would put most buyers in the past six years at a loss.