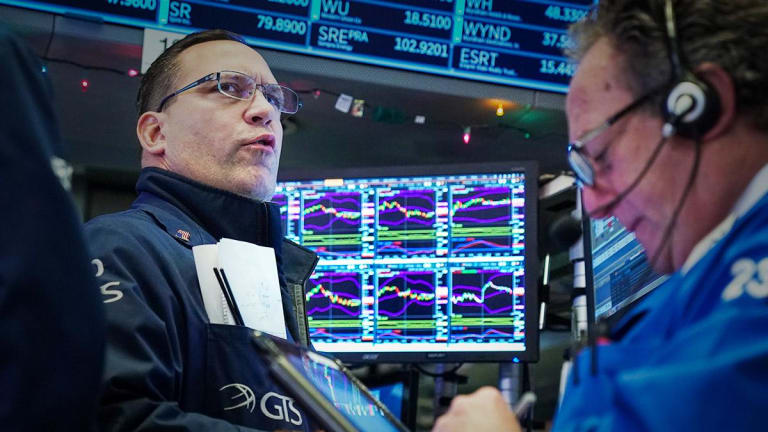 Chemical Maker Ingevity Surges Amid Strong Earnings Mix
Ingevity rises sharply after the chemical giant reported a strong mix of better-than-expected earnings and revenue for the fourth quarter.
Shares of Ingevity Corp. (NGVT) - Get Ingevity Corporation Report soared Thursday as the chemical giant blew past Wall Street expectations with a stellar earnings report.
The stock price of Ingevity, which produces chemicals used in everything from oil production and asphalt to agriculture, shot up more than 13% to $109.74 after the North Charleston, S.C.-based company reported quarterly earnings of $1.07 a share.
That was well the above the 78 cents per share estimate of analysts surveyed by Zacks, representing an earnings surprise of 37.18%. Ingevity's earnings for the quarter that ended in December were also more than double the 45 cents a share the chemical company reported during the same period last year.
At $278.6 million, Ingevity's fourth-quarte revenues also beat analysts' estimates, topping Zacks estimates by 6.19%. The chemical maker's stock price has risen steadily over the past month, up from $86.84 on Jan. 14.
Ingevity reported adjusted earnings of $176.1 million for the full year, up nearly 60% from the same period a year ago, with earnings per share weighing in at $4.13, compared to $2.58.
Michael Wilson, Ingevity's president and CEO, cited higher sales volumes and "improved price and mix" as key factors behind the company's fourth-quarter performance. Lower costs for raw materials also helped, though these were "partially offset by higher freight and distribution costs, higher spending related to plant outages and increased legal expenses," Wilson said in a press release.
"We delivered an outstanding quarter that exceeded our expectations and capped off another very strong year for Ingevity," Wilson said.