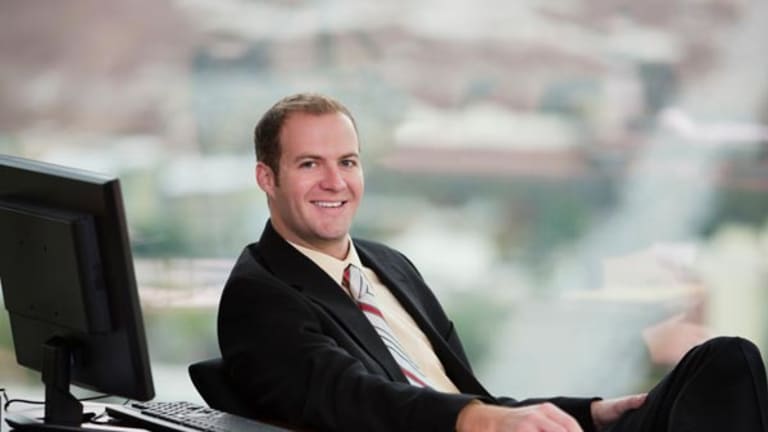 Change Your Drug-Stock Regimen
Keep your portfolio healthy by getting the right exposure to a less overvalued sector.
Right now, nine of the 11 market sectors are overvalued by 10.3% to 31.5%. That makes health care, at 6.3% overvalued, a relative bargain. The drug industry is only slightly more overvalued, at 8.7%, and with ValuEngine rating four big-cap pharmaceutical stocks as buys, I see real promise for these as longer-term diversified portfolio holdings. (It helps that two are more than 20% undervalued.) I also see that three big drugmakers have lost their buy ratings. I consider that the passing of their expiration dates.
Toss Expired Drugs
Since I first profiled the drug industry
Feb. 1 and updated my look
March 23, ValuEngine has downgraded three of my original picks to hold. I am removing these names from the drug shelf because their buy ratings have expired.
Abbott Labs
(ABT)
is off only fractionally since my original post on Feb. 1, but it is only 5.4% undervalued at this point. Worse, its weekly chart profile ended last week negative. Active investors could have reduced this position back on March 13 at my quarterly risky level of $45.21. (A risky level is a price at which investors are likely to reduce holdings, according to my models.)
Merck's
(MRK)
technicals are pretty neutral: The stock is up fractionally since Feb. 1, it's 19.0% overvalued, and its weekly chart profile actually
is
neutral. But why take the risk from one Vioxx court decision to the next?
Wyeth
(WYE)
is also up fractionally since Feb. 1, but the bloom is off the rose The stock has lost its buy rating, and with a negative weekly chart profile, I see no reason to stick around.
Fill This Prescription
Here are the profiles of the drugs to keep in your medicine cabinet -- er, portfolio. Getting exposure in an overvalued market doesn't have to be toxic.
Buy-rated
Bayer's
undefined
fair value has declined to $41.47 from $46.86 since March 23, and the stock traded up from a low of $39.13 on March 29 to a high of $43.32 on April 21 -- but it's still only mildly overvalued. Investors should now add to positions on weakness to my quarterly pivot (a value or risky level that has been breached in its particular time horizon and around which a stock is likely to trade) of $40.49 and reduce this holding on strength to my quarterly risky level at $45.74.
Keep in mind that we've got a catalyst coming up Thursday that could move the shares, so watch for those levels as your chance to buy low or sell high: Bayer reports earnings at 1:30 a.m. EDT. (I don't have a published EPS estimate.)
Forest Labs
(FRX)
has already seen its catalyst, but that doesn't mean the movement in the shares is played out. The company reported fourth-quarter results before the market open Tuesday morning. Forest reported earnings of 28 cents per share on increased drug sales. Fair value has declined to $47.57 from $52.69 since March 23, and the stock traded up from a low of $41.50 on March 23 to a high of $45.01 on April 3. In a negative reaction to earnings, share price is now below its 200-day simple moving average of $41.89 and below the 50-day SMA, now $44.68. With the stock below its 200-day SMA, investors should wait to add to this position for the stock to become 20% undervalued, which would be a price of $38.06.
Investors should observe the market reaction to share price relative to its monthly pivot at $43.80. A move above $43.80 puts the focus on the 50-day SMA. Otherwise, the focus is the 200-day SMA -- again, that's currently $41.89.
Eli Lilly's
(LLY)
fair value has declined to $68.48 from $70.04 since March 23, and the stock traded down from $59.24 on March 24 to $52.06 on April 24. The combined effect: It's now 22.7% undervalued.
Lilly is at the lower end of this range because quarterly earnings were slightly below expectations when the company reported quarterly results April 20. Investors should add to this position on weakness to my monthly value level of $50.45, because the stock is so undervalued and buy-rated. (A value level is a price at which my models project that buyers will emerge.)
Investors should stay the course with
Pfizer
(PFE)
even though the stock is no longer rated a strong buy. But it still has a buy rating, and at 27.2% undervalued, I'd add to this position on weakness to my semiannual value level of $23.72. Pfizer's fair value has declined to $31.96 from $32.76 since March 23, and the stock traded down from $26.47 on March 23 to $24.18 on April 11.
Richard Suttmeier is president of Global Market Consultants, Ltd., and chief market strategist for Joseph Stevens & co., a full service brokerage firm located in lower Manhattan. Early in his career, Suttmeier became the first U.S. Treasury Bond Trader at Bache. He later began the government bond division at L. F. Rothschild. Suttmeier went on to form Global Market Consultants as an independent third-party research provider, producing reports covering the technicals of the U.S. capital markets. He also has been U.S. Treasury Strategist for Smith Barney and chief financial strategist for William R. Hough. Suttmeier holds a bachelor's degree from the Georgia Institute of Technology and a master's degree from Polytechnic University.