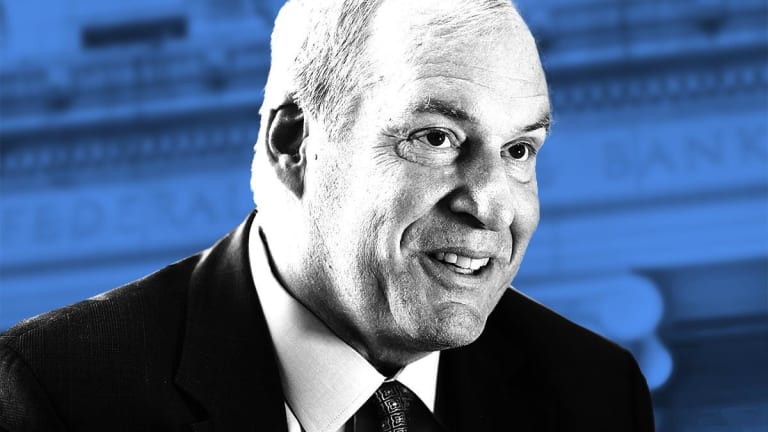 Chair Powell, I Beg to Differ: Fed Voter Rosengren Explains Dissent on Rate Cut
The Federal Reserve's decision to cut interest rates on Wednesday for the first time since 2008 was contested by two of of its own members, and now one of those voters, Eric Rosengren, who oversees the central bank's Boston branch, is explaining his reasoning.
A top Federal Reserve official on Friday detailed eight reasons why the U.S. central bank shouldn't have cut official interest rates this week, the first such reduction since the financial crisis of 2008.
According to the official - Federal Reserve Bank of Boston President Eric Rosengren - they add up to: There was really no need for a rate cut and taking the step could fuel some major risks.    
Rosengren issued a statement outlining his reasons for voting at this week's closed-door meeting to make no change to interest rates, one of two dissenters bucking the eight-vote majority led by Chairman Jerome Powell.
Rosengren's public explanation could provide investors with clues on how compelling the case is being made inside the Federal Reserve to refrain from further rate cuts, despite traders' expectations for additional reductions later this year.   
The Fed's monetary-policy committee decided Wednesday to cut the benchmark U.S. rate by 0.25 a percentage point to a range between 2% and 2.25%.
President Donald Trump, who is running for re-election in 2020, has called for the Federal Reserve to slash rates to support the economy, and has become more vocal about his views as the impact fades from his $1.5 trillion of tax cuts in late 2017.
The central bank is supposed to remain free from politics, but Trump has complained that the central bank won't "support" him as he ratchets up a U.S. trade war with China.    
At a press conference on Wednesday, Powell cited the trade tensions, slowing global growth and low inflation as primary reasons for this week's rate cut. The chairman has insisted that the committee isn't simply bowing to the pressure from the president.  
But according to Rosengren, indicators of the U.S. economy look healthy, with 1) unemployment currently close to a half-century low and 2) inflation, by at least one credible measure, tracking close to the Fed's 2% target.
The U.S. economy is 3) growing "somewhat faster" than his estimate of its long-term potential, just above 2%, and 4) inflation-adjusted borrowing costs are not elevated by historical standards, an indication that it's not too expensive for households and businesses to take out new loans.
Stock-market volatility, another potential factor in the Fed's calculus, isn't elevated, with 5) the CBOE's market volatility index trading below its average since 1986. There are 6) no signs of distress in corporate-bond markets, and 7) stock prices are hitting new records.
At the same, however, 8) corporate borrowing is close to an all-time high, after a debt binge fueled by low interest costs and a record decade-long U.S. economic expansion.  
In fact, some of the market indicators appear so upbeat that they might represent "financial stability concerns" if a reversal were to take place.
That might be a way of saying that the Fed's rate cuts could lead to further asset-price gains, fueling a bubble that might ultimately pop, leading to a new crisis.
"I do not see a clear and compelling case for additional monetary accommodation at this time," Rosengren said in the statement. 
And eight reasons not to. 
Save 76% with our Summer Break Sale. Subscribe to our premium site Real Money and become a smarter investor! Click here today to sign up!