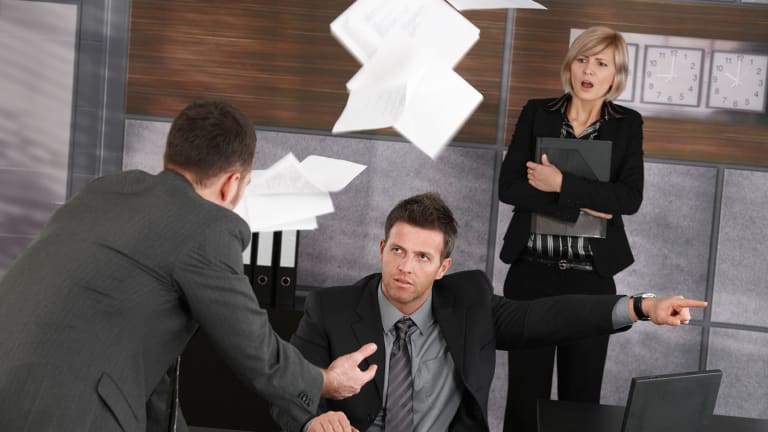 CEOs Changing Seats at Record Pace as Trump Tweets Roil Expectations
They're hired, they're fired, and sometimes they just quit. Some 850 CEOs have left their posts this year through July, a record for the period and a 17% increase from the first seven months of 2018, the executive-coaching firm Challenger, Gray & Christmas says in a new report.
There's not a lot sacred in the era of President Donald Trump -- trade agreements, historic alliances, efforts to eliminate budget deficits, deference to Federal Reserve officials on monetary policy, carefully crafted statements, civility. 
That tolerance for a faster pace of change may now be reverberating at the highest level of corporate America -- the executive suite.
U.S. companies announced some 124 CEO changes in July, 32% higher than a year earlier, according to a report Wednesday from the executive-coaching firm Challenger, Gray & Christmas. 
For the year to date, some 850 CEOs have left their posts, a record for the period and up 17% from the same stretch of 2018.
Andrew Challenger, a vice president at the Chicago-based firm, said in a press release that the faster pace of CEOs switches came amid uncertainty over Trump's trade tariffs, a sliding Chinese currency, how investors are reacting to lower interest rates and a recent softness among U.S. manufacturers. Consumer behavior is shifting, and new technologies are creating "the need for leaders with different skill sets."
"All these issues are being felt at companies across the United States," Challenger said. "Boards are recognizing that they may need fresh blood to tackle these issues." 
According to Challenger, the unusually tight U.S. labor market, with an unemployment rate close to the lowest in a half-century, also gives CEOs more options and flexibility.
"Top leaders in the C-suite are taking advantage of the tight labor market and recognizing that they could potentially find better opportunities elsewhere," he said in the press release.