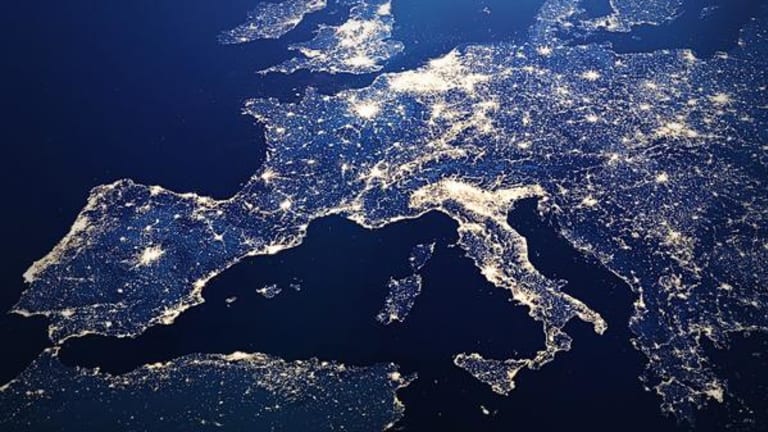 Central Banks Strangle European Stocks With London Leading Decline
European benchmarks slumped Thursday after the U.S. Fed's decision to hike rates and begin unloading its balance sheet year, while the BoE's also piled pressure onto London.
European benchmarks slumped Thursday as investors responded to the U.S. Federal Reserve's decision to hike rates and begin unloading its balance sheet later in the year, while a shock divergence in views at the Bank of England piled additional pressure onto London.
The Fed's move came despite a recent slowdown of inflation and a continued absence of meaningful wage growth, prompting an adverse reaction from markets in Europe, which will also be hit in the event that the Fed's tightening of policy leads to a slowdown down in the economy.
In London the Bank of England surprised markets when three out of eight rate setters voted to hike the Bank Rate at the latest meeting, signaling an about-turn on its decision to cut rates and restart its legacy bond buying program in the wake of the Brexit referendum last August.
"The reasoning behind this hawkish shift look questionable. Above-target inflation is still on course to be a temporary problem and while employment continues to climb, concerns about diminishing spare capacity are hard to square with the weakness of pay growth," said Martin Beck, an economist at Oxford Economics, in response.
The BoE's move came just hours after Office for National Statistics data showed retail sales growth falling to its slowest pace since the summer of 2013, both year on year as well as month on month.
The FTSE 100 fell by 0.67% to 7,424 in London while the domestic economy-facing FTSE 250 index slumped 2.0% to 19,568.
In Frankfurt the DAX index fell by 0.86% to 12,695 while the CAC 40 dropped 0.43% in Paris, to close at 5,220.
Over in southern Europe both the FTSE MIB in Milan and the IBEX in Madrid also ended the day deep in the red.
In individual stocks, house builder Persimmon (PSMMF) , gold miner Fresnillo (FNLPF) and middle of the road clothing retailer Next (NXGPY) were the top fallers on the FTSE 100 after being clobbered with losses of more than 6% each.
Persimmon, as a house builder in market that has long exceeded the bounds of affordability for many, is highly sensitive to expectations around interest rates. Equally, as clothing retailer, Next was implicated as a possible victim of the recent slowdown in non-food store sales.
Last but by no means least, Fresnillo shares fell further than those of its larger counterpart Randgold GOLD, although both miners were effectively hammered by the Fed's de-facto announcement that the days of funny-money policy are now over.
Also in London, Barclays (BCS) - Get Barclays PLC Sponsored ADR Report stock slipped after a report suggested that Britain's Serious Fraud Office could soon announce charging decisions related to two controversial capital raisings at the height of the financial crisis.
The bank itself as well as current and former executives are in the firing line over allegations of fraudulent conduct in the September and November 2008 deals, with the SFO investigating whether Barclays paid the Qatari sovereign wealth fund to participate in its capital raisings by entering into a sham "advisory services agreement" it.
There are also allegations that the British bank misled investors about the nature of the deal in order to avoid having to offer them the opportunity to participate in the rights offering.
For what it is worth, both retail and institutional shareholders had left Barclays holding a near empty bag in another capital raising, just a few months earlier, with it having raised only £1 billion ($1.26 billion) of the £4.5 billion it had set out to garner.
The first and failed deal, in June 2008, saw Barclays place the unsold shares with a series of sovereign wealth funds. It subsequently turned to middle eastern money in September, to fund the acquisition of Lehman Brothers' investment bank, and November when it sought to strengthen its capital buffer in the wake of the deal.
Law enforcement agencies, regulators and investors have all since found fault with the latter two transactions.
Elsewhere in Europe, mining and steel firm ArcelorMittal (MT) - Get ArcelorMittal SA ADR Report was the top faller in Paris, joining an extended slump in global commodities while Airbus EADSY and other growth sensitive names such as Adidas (ADDYY) , Thyssenkrupp (TYEKF) and Lufthansa (DLAKY) were all deep in the red by the close.